Are you looking for an accurate yet free relationship Tarot reading?
If so, you have come to exactly the right place. Our free love Tarot readings are all about empowering you with clarity, certainty and reassurance, the very things you need to be able to navigate your love life and make it the best it can possibly be.
No matter what your current romantic situation or status, the Tarot cards can give you that missing key insight that helps you take the next step in the right direction – towards manifesting the relationship you truly desire and deserve.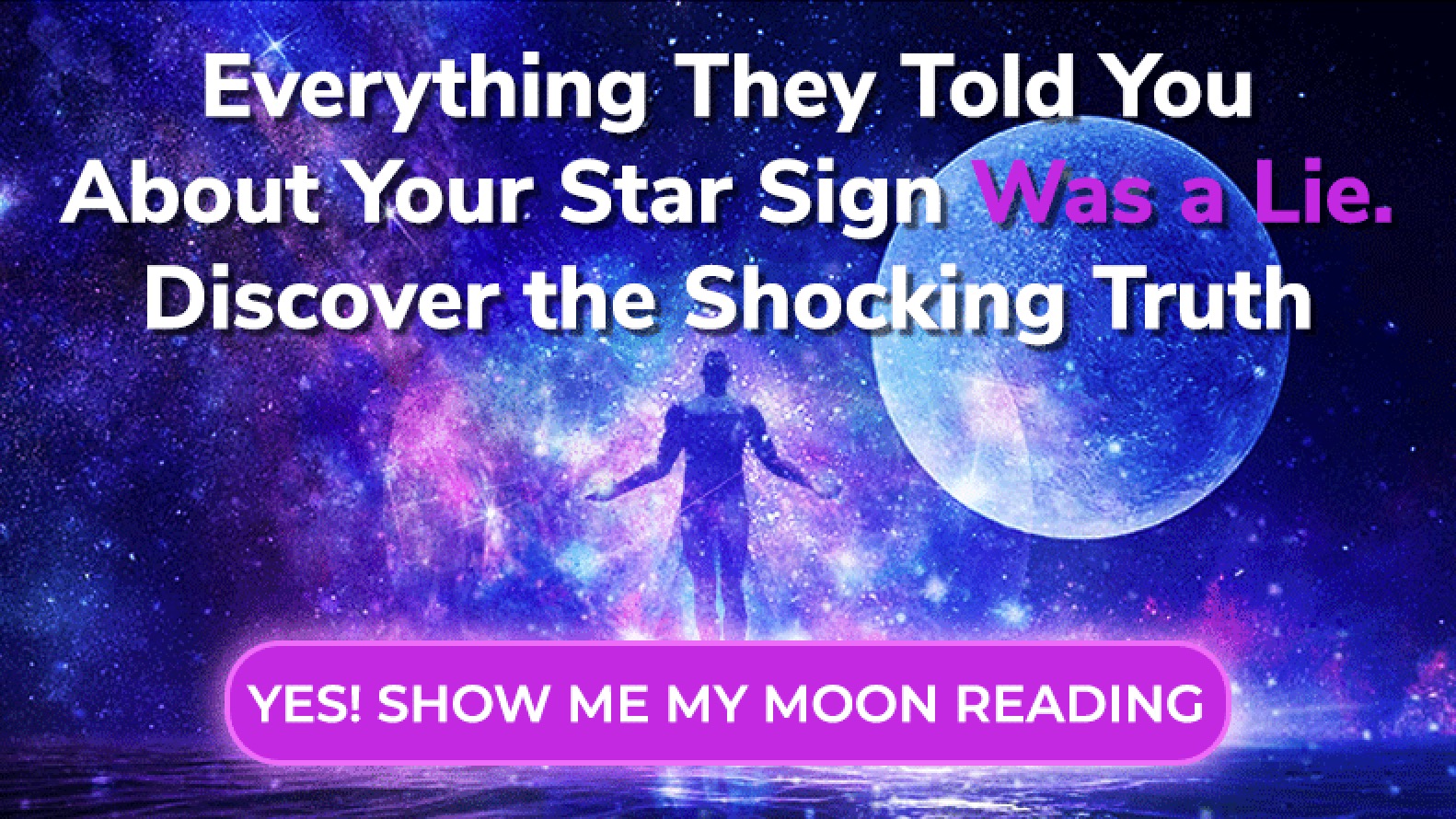 Are you ready to discover the truth about your romantic past, present and future?
How love Tarot readings can help you find the answers to any romantic question or dilemma
The Tarot is a complex system of divination combining astrology, numerology and various occult and spiritual symbols and ideas. The Tarot consists of 78 unique cards, each with a hard-hitting, reassuring or uplifting message.
When you're feeling lost or confused about current or past relationships, this is usually the best time to have a love Tarot reading. Reading daily horoscopes or consulting angel cards can also be useful, but only a Tarot reading can really get to the bottom of the challenges and questions you are facing at this particular moment in time.
Often, a Tarot reading is a bit like planting a seed. It's not enough to plant it, it also needs to be tended to. A. Tarot reading is never an immediate solution to all of the obstacles or issues you may be facing in your love life. What it is instead is a torch to shine some light on the path ahead of you and to help pick out your next steps with greater ease and certainty.
How our free love Tarot readings work
There are many different kinds of Tarot readings that can help you get clear on what's going on in your love life, as well as how to navigate it.
The aim with our free love Tarot readings is to give you a 360° perspective on what is really going on in your romantic situation. In order to achieve this, we combine the wisdom of the Tarot cards with astrological synastry, which is the branch of astrology that specifically deals with relationships and romantic compatibility.
After shuffling the deck, you will select 8 individual cards. Each will reveal something important and specific about your relationship. It doesn't matter whether the relationship you are doing the reading about is in the past, in the present or even if it still only exists in a state of potential – your reading will still give you the specific answers you need.
This is how to get your free love life Tarot reading in 3 easy steps.
Step 1: Use the shuffle button to shuffle the cards
First of all, you want to shuffle the virtual Tarot deck. Doing this is as simple as pressing the shuffle button. While the cards are shuffling, think about your relationship and the things you would like to gain clarity on.
Shuffling the cards is an important preliminary step to any Tarot reading – whether it happens online or in person. Many Tarot readers consider the shuffling of the cards to be akin to resetting the energy between Tarot readings.
Step 2: Select your cards from the tarot deck
Once the cards have been shuffled, the next step is to select 8 cards from the deck. Feel your way to the ones that seem to leap out at you in some inexplicable way. Pick the ones you want by clicking on them.
Step 3: Receive the cards' guidance
When you select the cards, they are laid out in a specific pattern. The order and position of the Tarot cards always matter in a Tarot reading.
The third and final step is to read and absorb the cards' messages. Taking a screenshot or jotting down a few notes can be a great way of remembering and working with the cards' message, rather than simply ingesting it and moving on.
This is what each Tarot card is going to tell you
You probably want to know what each card position in our free love Tarot reading is going to reveal. Here is an overview:
Card 1. Romantic and Sexual Attraction
The first card talks about the romantic and sexual attraction you and your partner have for one another.
Mutual romantic and sexual attraction is an important pillar in any romantic relationship, and looking at how you're doing in this regard is a great way of starting the reading.
If there are problems in this area, it is like having a missing Jenga piece at the very bottom of your romantic tower.
Card 2. Similarities of Worldview and Temperament
The second Tarot card reveals similarities of temperament, personality traits, interests and overall worldview.
While opposites can attract, having widely differing temperaments and interests can make it very difficult to remain connected to a romantic partner in the long run. When it comes to your core values, you and your love interest or partner should ideally be on the same page or share a similar outlook.
This card position can reveal any discrepancies and gaps between how you and your romantic partner view the world. In the beginning, such differences are often fascinating, but down the line they can turn into irreconcilable differences that make it difficult to sustain a romantic bond.
Card 3. Mutual Ambitions, Goals and Success
The third Tarot card position reveals how compatible you and your romantic partner are in terms of your goals, ambitions and drive for success.
As with interests and worldview, it is best to have a similar or compatible level of ambition to your partner's. If one person is wildly ambitious and driven while the other is more laid back, this can quickly become a source of conflict and disdain in the relationship.
If, on the other hand, the two of you have a shared understanding and place equal value on your careers or creative ambitions, this can be a source of strength and mutual support in the relationship.
Card 4. Communication and Problem Solving
The fourth card position talks about communication and problem solving within your relationship.
Do you and your romantic partner have a healthy way of communicating, or do one or both of you keep things bottled up inside? Are you both able to problem solve and admit when you have made a mistake? Either way, this card is going to spill the tea.
Card 5. Fun, Kindness, and Harmony
The fifth card position is all about the positive emotions and energies in your relationship – fun, playfulness, kindness, harmony and emotional wellbeing.
Do you and your romantic partner remember to have fun and laugh together? Are you able to joke around, and simply experience happiness in moments of relaxation together? This card position will reveal your strengths and weaknesses in the fun department.
Card 6. Power Struggles and Conflicts
The sixth Tarot card reveals any power struggles and conflicts that your relationship might be suffering under.
A bit of competitiveness can add spice to a romantic bonfire, but too many power struggles can quickly turn toxic and can create a lot of unhealthy resentment that really has no place in a romantic situation.
Card 7. Turbulence, Adventurousness, Surprises, Disturbances
The seventh card position talks about everything that rocks the boat in a relationship, whether the turbulence is planned or unexpected.
Any relationship that lasts more than a few weeks experiences occasional turbulence and tailspins. This is inevitable, but how do you navigate these situations as a couple? Do the two of you enjoy and seek out adventure, or do you prefer a more stable and predictable lifestyle where unexpected happenings are only experienced as threats – and are the two of you even on the same page when it comes to these things?
Card 8. Shared Creativity, Imagination, and Inspiration
Finally, the eight card position uncovers the creativity and shared inspiration and imaginings that you and your partner might have.
This card position is of particular importance to anyone who works or collaborates with their romantic partner in any way.
Truly understanding Free Relationship Tarot Reading could mean the difference between great happiness and misery down the line. Find a psychic medium near you today, whether you're in New York City, Chicago, Utah, Seattle in the US, or somewhere completely different, you can get the expert guidance you deserve. Don't forget you can also get a psychic email reading at low cost, or try the best online psychic reading sites  such as Kasamba, Oranum, PsychicOz, Bitwine, Everclear Psychic and more.