Are you looking for an honest and unfiltered review of the Everclear Psychic online service?
Psychic readers have been around since time immemorial. Throughout history, people have turned to clairvoyants, fortune tellers, shamans, and spiritual advisors for answers to their problems, guidance in their most important decisions, and insights into their life paths. As time passes by, psychic reading has also adapted to changes to continue reaching out to people who need their help.
One of the more established and trusted names out there for anyone looking for uplifting sessions and spiritual guides is Everclear Psychic.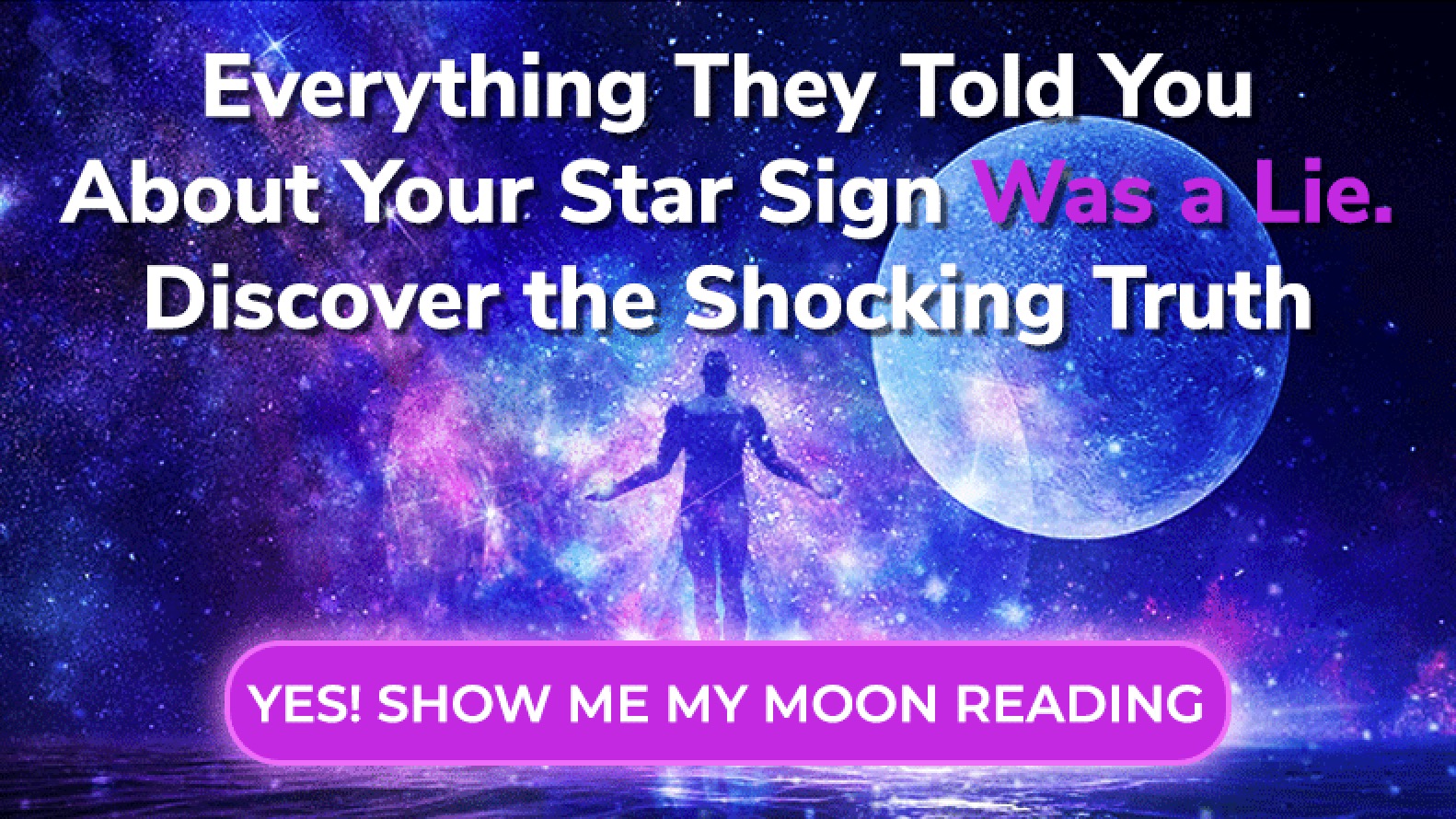 Overview
As with most psychic reading websites out there, Everclear psychic provides advice and insights to various aspects of life; from careers, relationships, finances, and even spiritual guidance for deeper aspects of soul searching. Everclear psychics are known to give not just accurate reading, but more importantly, guide people to a place of clarity, spiritual awakening, and rediscovering happiness in their lives.
The site was founded by industry vet psychic advisors who were looking for ways to create a more enjoyable spiritual experience for people searching for answers, clarity, and guidance. They have curated a list of top psychics, personal empaths, and highly skilled and experienced life advisors.
As part of their introductory offer, all new clients will have 3 free minutes with their psychic advisors. And they have every psychic reading you can ask for, from astrology insights, daily tarot reading, horoscope readings, guidance and practical tips based on zodiac signs, and more. They have also some of the world's best empaths and psychics in their arsenal, all for a reasonable, if not affordable price.
The Everclear Psychic Difference
In a nutshell
Most Everclear psychics are charming, emphatic, genuine, and have the passion and intention of helping people. If you are looking for proof of their credibility, Everclear has provided all the information you need to know in their profiles, from photos and reviews.
Pros
• Rigorous vetting process for their psychics
• accurate and clear psychic reading from advisors who genuinely care
• Satisfaction Guarantee
• Free first 3 minutes for new clients
• Easy and intuitive app for your convenience
Cons
• No video chat
Rigorous Vetting Process for Everclear Psychic Reader
The quality of a psychic service relies on the legitimacy of their psychics – obviously.
It is an unfortunate fact that many psychic services and individuals online falsely claim their psychic abilities. With Everclear psychics, however, they have implemented a rigorous screening and vetting process to ensure this doesn't happen. They call their very own vetting process the "Community Credo", which all spiritual advisors and psychics who wish to partner with them, need to pass before they can work with the Everclear. They look for proof of legitimacy and experience to ensure each client gets the best psychics, astrologers, empaths, and tarot readers whenever they use their service.
To apply as a psychic advisor at Everclear, psychics must complete their online application and provide personal details and information about their psychic abilities. To further ensure their legitimacy, applicants will then undergo a thorough screening process that involves two evaluation calls where their said abilities will be analyzed and put to the test. If the applicant passes, only then can they create a profile with Everclear and be listed as a psychic in their pool. And even under this point, all psychics remain under evaluation by Everclear throughout their first 10 calls, to ensure clients get an accurate reading and genuine psychic service.
This rigorous and extensive vetting process ensures each client gets the best psychics and genuine readings that are personalized and specific to them.
Communication Method
Everclear takes the guesswork out of its clients by finding the advisors that best match their preferences and needs.
As soon as you have found the psychic that suits you and your needs, it is time to place your call. All of their psychic readings, be it daily psychic reading, aura reading, astrology guidance, healing advice, guided spiritual awakening, horoscope sessions, etc., are all done via phone call. Rates vary from one Everclear advisor to the next and charges per minute. What is good about their sessions is that clients have the flexibility to decide on the length of their calls, depending on their needs and budget. As an introductory deal, Everclear offers the first three minutes of the first session for free.
To ensure each client talks to a trustworthy advisor on the other line, they evaluate their advisors twice across seven criteria.
Types of Psychic Reading
When you get to their website, you will be asked to choose between reading from an empathy advisor or an advisor with psychic abilities. No need to overthink this though, there are no wrong answers, and all of Everclear's advisors are both empaths and psychics.
Should you choose a psychic reader, you can also choose the tools you would like the reader to use for you and how to communicate with him/her (call or chat). The platform can find you your perfect match or you can browse on your own, should you prefer.
Many of their psychics have specialized in certain aspects of reading, from destiny, careers, finances, love, and relationships, health and wellness, lost loved ones, and even pets.
How Much Do They Cost?
As said earlier, clients get to choose advisors that best suit them based on their preferences and needs. With this, each psychic advisor charges their own rate, ranging from as low as $0.99 per minute to $12.99 per minute. The average price point of Everclear is comparable to larger and more established psychic reading and traditional advice sites.
The app doesn't have monthly subscriptions or bulk credit purchases, giving clients more flexibility. The trial includes the first 3-minutes for free. Unfortunately, they don't offer other deals and special perks besides their introductory freebie.
Should you choose to talk to an Everclear advisor via chat, you can pay per "volley" (series of answers to each question). You can pay once for all the answers each time you ask a question to a psychic. This also means you incur additional charges for each question.
Volley rates range from $1.81 to $19.98. But generally, it averages around $3 – $6 per volley or per minute.
100% Satisfaction Guaranteed
As with many reputable psychic reading sites, Everclear Psychic offers a risk-free and satisfaction guarantee. That means if you are unhappy or unsatisfied with your psychic reading guidance session, they will credit your account for the same amount you purchased. That means you can use the credit again for another session.
How To Use
The first thing you need to do is sign up to their website using your Google, Facebook, or any email account. They will also ask for your phone number. They will then send you a code within 10 minutes (or longer) which you would type in to confirm your registration. After typing in the code, you will receive a notification for your free three minutes. Once you click claim on it, they will then provide you with payment options to verify your registration for future charges. Basically, they will ask for your credit card, and unfortunately, they don't accept PayPal.
After confirming your registration, you can then browse through their advisers.
Everclear has full trust in its psychics, thanks to its rigorous screening process. However, unlike other websites, you need to be specific in your questions when choosing a psychic at Everclear. Many question this guideline, as it takes away the credibility and validation of their psychics' abilities.
Final Thoughts
The beautiful thing about Everclear is they make the whole psychic reading experience about you. And they made this clear from the moment you first arrive at their site to the second you connect with your psychic. Each uplifting session is focused how on finding answers and accurate insights into specific aspects of your life where you need their guidance.
They also offer unique features which you don't usually from other sites, such as weekly emails or Lifescope, which are all personalized readings and inspirations to help guide you through your daily life.
They also have the best introductory price, and while their rates are not the cheapest (similar to average standards), you can be sure you get your money's worth from trusted veteran empaths and psychics.
Truly understanding Everclear Psychic could mean the difference between great happiness and misery down the line. Find a psychic medium near you today, whether you're in New York City, Chicago, Utah, Seattle in the US, or somewhere completely different, you can get the expert guidance you deserve. Don't forget you can also get a psychic email reading at low cost, or try the best online psychic reading sites  such as Kasamba, Oranum, PsychicOz, Bitwine, Everclear Psychic and more.
Frequently Asked Questions
Q. How to get a refund from Everclear?
A. They don't offer a money-back guarantee. But they can give you a credit if you are dissatisfied with your psychic reader.
Q. What is the Everclear app?
A. Everclear's very own app provides users the opportunity to access daily psychic reading, from horoscope, tarot card, spiritual advice, and even daily psychic readings from the psychic that best suits you.
Q. Is Everclear Psychic legit?
A. Absolutely yes! Everclear has one of the most stringent vetting processes to test potential psychics and Everclear advisor who want to join their service. This means you will always get highly experienced and skilled empaths and psychics provoding keen insight, effective aura reader, and accurate tarot readings.