This article contains everything you need to know about psychic email reading – how it works, what kind of questions a psychic email reading can answer for you, and how to go about choosing the right psychic to answer your questions.
Thanks to modern technology, it is no longer necessary to travel to see a psychic if you want to receive a psychic reading. The online world is a smorgasbord of talented psychic readers, and many of them offer their psychic services via online chat, phone calls or emails.
Most online psychic sites offer a variety of psychic reading services, allowing you to choose whichever format you prefer.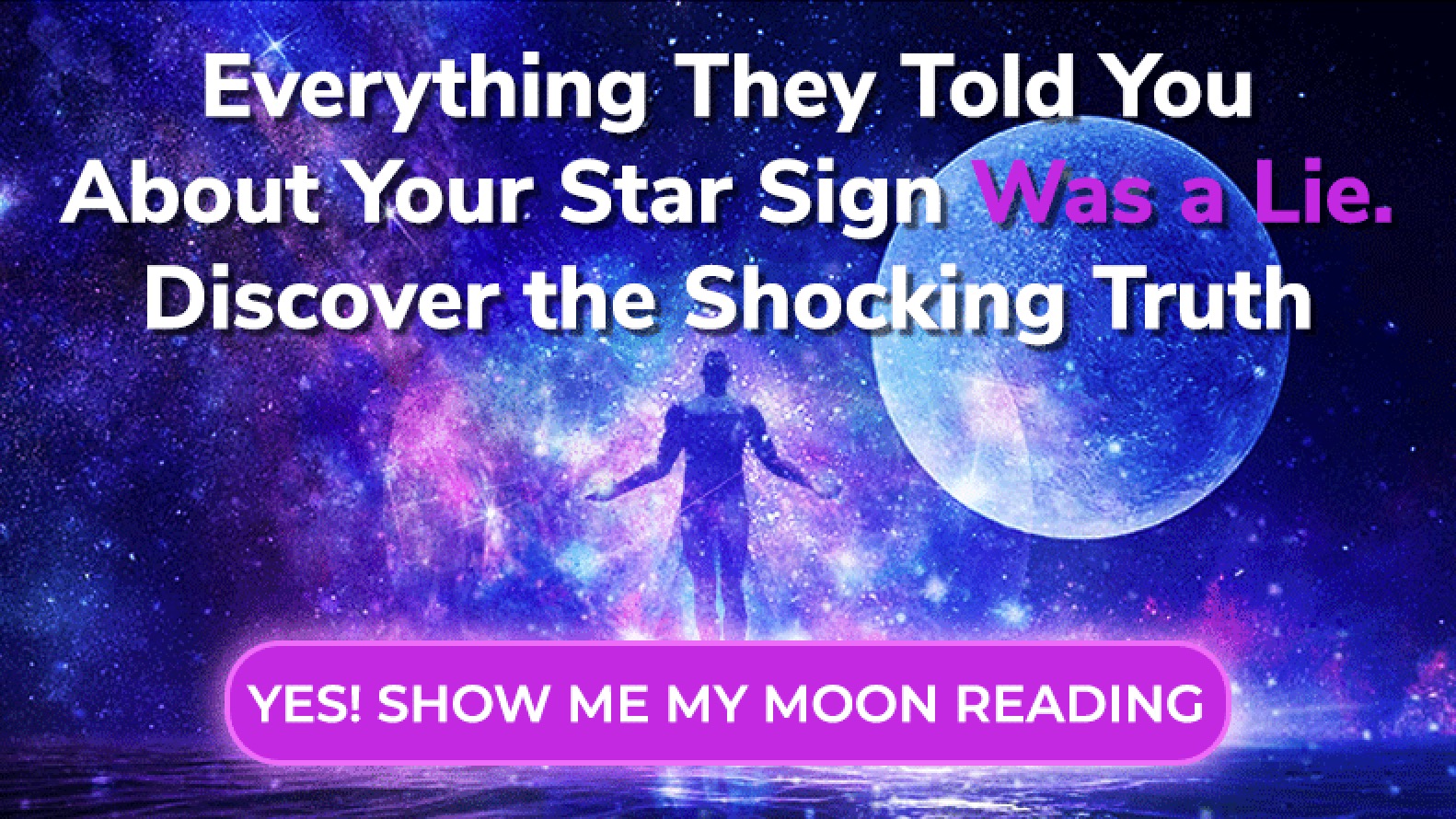 It goes without saying that not all online psychic platforms and psychic readers are of equally high quality, but don't worry – this article is all about helping you find the very best online psychic for email readings. We've also added a section specifically to help you find the best inexpensive or free psychic reading sites, too.
Without further ado, let's get started.
What are psychic email readings and how do they work?
There are so many different ways to receive accurate psychic readings – email reading is just one of them. Other options include phone, zoom or text-based chats with psychics in real time.
The advantages to choosing an email reading over any of the other available formats is that you won't have to engage directly with your psychic reader (This can be a relief if your question is difficult or emotional in nature), you'll be able to read and absorb the wisdom of your reading in your own time – and you'll be able to refer back to it again and again in the coming days, weeks, months or even years if you so choose. In other words, an email psychic reading can provide you with much longer-term value than phone or online chat psychic readings.
Receiving and imbibing your email psychic reading can be a highly personal experience. There's something private about it that you just don't get to enjoy with a Zoom or a phone psychic reading.
Fortunately, your chosen psychic reader does not have to be in the same room with you in order to deliver an accurate reading, jam-packed with the answers and wisdom you're seeking. All he or she needs is a psychic connection, which is usually established when you formulate your question and provide the email address that you want your psychic reading forwarded to. For a truly gifted psychic, these few details are enough to go on.
An email psychic reading starts in the same way as any other online psychic reading, namely with you choosing a psychic reader. Once you've picked a reader who resonates with you (and has good reviews to back it up!), the next step is to book, pay for and provide a few details on what you would like your reading to be about. After that, all you've got to do is sit back and wait for your accurate email psychic reading to land in your inbox.
What kind of questions can you get answered in a online psychic reading?
Psychic readings are all about providing you with clarity, reassurance and options that you may be struggling to find on your own. These things – clarity, reassurance and options – can be found in any aspect or area of your life.
Some of the most commonly asked questions in psychic readings revolve around interpersonal relationships and other emotional dilemmas.
People often ask about their romantic relationships, or about the potential for a relationship with a new romantic partner. Psychic readings can also be very helpful when you find yourself in a toxic or conflict-ridden relationship and are wondering what would happen if you were to end it.
Another area where psychic readings can be extremely incisive and illuminating is decision-making, particularly when the decision you're faced with having to make is a difficult one and you find yourself very emotionally wrapped up in it, unable to view the situation rationally. A few examples of situations where a psychic reading can shed light on your options include having to choose between two love interests, deciding whether to reconnect with an estranged family member, or deciding on whether or not to accept a new job offer.
In many cases, the psychic reader will be able to tap into your true, underlying feeling and certainty about a situation. He or she will then be able to reflect these core thoughts, feelings and decisions back at you in a way that allows you to see and understand them with much more clarity than before. In other words, a psychic reader is usually able to confirm what you're already thinking, feeling or wanting. This can provide you with great reassurance and clarity that you were missing before.
In other words, a great psychic reader always cuts through all of the clutter that may be occupying your mind and making your outlook murky and unclear.
Finally, a psychic reading can help you realise that you have many more options than what you have been telling yourself recently. A psychic reading can really shed new light into the various corners of your life, so that they become clear and illuminated. Suddenly, you'll be able to see doorways and possibilities where before there were only walls and barriers.
Should you go for a paid or free online psychic reading?
When deciding to have an online psychic reading session, it is important to weigh up the pros and cons of going for a paid versus a free online psychic reading.
Are you looking for an in-depth and highly accurate reading, or do you just want to get a taste?
There are many psychic reading sites out there that offer free psychic readings, but it goes without saying that free readings never get into as much detail and are never as accurate as a personalised reading can be. Still, a free reading may be a great way to get a taste of fortune telling, without making a financial commitment.
If what you want out of your psychic email reading is a high degree of clarity, reassurance and precise answers, you should definitely go for a paid reading. When you pay for online psychic readings, you are going to value the answers you receive in a different way. What's more, you are also guaranteed to receive a much more in-depth and personal reading. For the most personal, useful and accurate psychic reading, always choose paid spiritual readings over the free variety.
If, on the other hand, you have never had a psychic reading before and are curious to see whether a psychic reading would be a good idea for you and whether you would find it helpful, then a free psychic reading online may enough.
How to get the most out of your psychic email reading
Receiving highly accurate and helpful psychic readings online isn't a purely passive experience.
On the contrary, if you want to get the greatest amount of value and impact from your psyhcic reading, there are steps you can take to ensure that your psychic reader is able to deliver the very best reading possible. These are the steps:
Know what you want to ask
Receiving a spot-on psychic reading starts with you knowing what to ask. If you are able to ask a clear and well-defined question, it's much more likely that you will receive a clear and lucid answer.
Of course, clarity may be the very thing you're seeking when you decide to go for a psychic reading, and you absolutely don't need to have clarity on your situation. However, you do need to know what you would like your reading to shed light on.
We recommend that, before you even take a look at any of the online psychic reading websites we cover in this article, you start by deciding for yourself what your psychic email reading is going to be about. Is it about your love life, your finances, a family situation, an internal conflict, or is it a general life reading?
Approach your reading with an open mind
When it comes to spiritual readings, it is important to approach them with an open mind. If you start your reading from a place of cynicism and close-mindedness, you will have already written off the answers and advice that your online psychic reading is going to provide you with, before you've even laid eyes on your psychic reading email.
You don't have to believe in anything in particular in order to receive a fruitful reading. However, don't get a reading if your mind is closed and bolted. If it is, you'll only be wasting both your time and your money.
Allow time for the psychic reading to unfold
Spiritual readings can take some time to really unfold and reveal themselves to you. In other words, if the psychic reading you receive doesn't immediately resonate with you, don't discard it for that reason. Just close the email and return to it later, once the word have had some time to percolate.
Sometimes, it can be tempting to resist the meaning of a spiritual reading if the predictions or insights in the reading aren't what you would have wanted them to be.
Keep in mind that psychic readings aren't about telling you what you would prefer to hear, but rather about enabling you to see hidden truths and layers to your existence.
What all of this boils down to is that, more often than not, a reading will seem more accurate given time. This is particularly true if the reading doesn't immediately resonate or if its message isn't one that you welcome.
How to pick the right psychic reader for you
Now for the truly interesting part of this article – picking the best online psychic to do your reading.
With so many online psychic readers and online psychic reading services, how on earth do you choose between them, let alone pick the one that's going to be right for you?
In this section of the article, we'll discuss how to pick the best psychic reading sits and psychics that resonate with you and are going to provide you with the most accurate, most helpful and most empowering spiritual reading.
Use your intuition
You should always trust your intuition when it comes to choosing a psychic reader. If anything about the psychic reader or service you are looking at seems dodgy or off to you, simply click away. Choosing a psychic reader is a deeply personal thing, so you should take your time to look at a few different options before choosing the one that vibes with you the most.
Look at the reviews
Success leaves clues, and this is also true for online psychic reading sites, services and individual online psychics. Whether you are browsing the spiritual listings on Etsy or looking at the individual psychic reader profiles on one of the major psychic sites, there'll usually be plenty of reviews that tell you whether any one specific psychic medium or Tarot reader is skilled at his or her craft.
You shouldn't necessarily write any online psychic reader off merely because he or she doesn't have all five star reviews. There can be good reasons why one or two people among a hundred had a slightly less than perfect experience with a psychic reader. Still, the reviews are a helpful benchmark to look for, and you should always choose a reader with many favourable reviews under their belt.
One exception to this rule of thumb is new online psychics with no track records. Fortunately, most psychic websites have recruitment processes that ensure that only gifted psychics are able to join as psychic readers. However, on other sites like Etsy, anyone with the desire to offer psychic readings or Tarot readings is able to set up shop.
Getting a psychic reading from a psychic with no proven track record can be a hit-or-miss experience. However, everyone has to start out somewhere, so if you find an online psychic that has no reviews yet but whose vibe you really like, there is no reason why you shouldn't go for it.
Pick a reader who specialises in the kind of question/s you want answered
Another pro tip for choosing the best psychic mediums and readers for your specific question, query or dilemma is to pick one who specialises in that type of question.
Let us say, for example, that you want to get a psychic reading about your love life. In this case, seeking out online psychics that specialise in love readings is a great idea.
Where to get a paid psychic reading online
Now we are getting the core question of the reading; where to go for the best, most accurate psychic readings via email.
It is important to note that most online psychic reading platforms seem to favour chat, phone or video readings over emails these days, but there are still plenty of good options out there for those who prefer to receive their psychic readings via email.
Let's take a look at some of the most gifted psychics and psychic mediums offering email psychic readings.
Stepping Stones
Stepping Stones is a Greenwich, London, UK based spiritual shop and psychic service provider.
If you happen to be in London, we highly recommend a visit to their charming little shop, which is located on London's Greenwich peninsula. They have a good selection of crystals, herbal remedies and spiritual jewellery, oracle cards, tarot cards, and many other interesting purchases.
Stepping Stones offers mediumship readings, tarot readings, psycometry, reiki healing, spiritual healing, emotional cord cutting, psychic clearance, past life regression – and of course, email readings!
Email readings is the newest addition to the Stepping Stones menu of psychic readings and services. They provide an easy and convenient way of receiving accurate readings without having to leave your home, let alone make your way to the shop in Greenwich. Another upside to the email readings that Stepping Stones offer is that they give you plenty of time to think about and deliberately choose which questions to ask, while also removing any potential anxiety you may have about being face to face with a psychic reader.
Stepping Stones' psychic email readings are delivered to your inbox within 2-3 days of you placing your order and asking your questions via the form on the Stepping Stones website. In a few cases, the readings can take a little longer to come through if the in-house psychic, Alice, is especially busy.
One of the testimonials on Stepping Stones' website referring to a psychic reading with Alice said: "Dear Alice, thank you so much for my reading. Your description is beautiful. I enjoyed reading it and am happy to know about myself. You're truly gifted. Thank you for your precious time and kindness."
The reading costs £45 for 2 questions, or $60 for 3. Stepping Stones accept a variety of common payment methods, including PayPal, which makes payment extra easy even if you aren't based in the UK.
Booking your psychic email reading with Stepping Stones is straight-forward. Simply head on over to the Stepping Stones website, choose whether you would like to ask two or three questions, fill-in the form with your questions, pay, and sit back and wait to receive your highly accurate psychic reading.
Visit Stepping Stones Greenwich: https://www.steppingstonesgreenwich.co.uk/services/email-psychic-and-clairvoyant-readings-
Psychic Sisters
Psychic Sisters is another UK-based psychic reader offering some of the best online psychic readings vie email.
Psychic Sisters is founded and operated by Jayne Wallace, who, according to the About section on the Psychic Sisters website, can boast a truly star-studded client list which includes Kim Kardashian, Kyline Jenner, Kate Hudson and Lezley Mann. Jayne is also the author of several books on mediumship, as well as being the creator behind several tarot card decks.
As of this writing, Psychic Sisters has 145 reviews on Google, the vast majority of them highly favourable;
The psychic medium reading offered by Psychic Sisters is surprisingly affordable at only £25 for two questions.
It is important to note here that Psychic Sisters employs a number of different psychic readers who all specialise in different types of questions. This means that your psychic reading is going to be handled by the most suitable psychic within a 72 hour timeframe (excluding weekends and bank holidays).
Ordering your psychic predictions via email from Psychic Sisters is easy-peasy. You simply head on over to their website, fill in the on-site form with your two questions as well as your name, email address and date of birth. The reason you will be asked to provide your date of birth is that Psychic Sisters do not offer readings to anyone under the age of 17.
Once you have placed your order, your email psychic predictions will be with you within a couple of days.
Visit the Psychic Sisters website here and book your psychic reading.
AsktheAnswer
Ask the Answer is a major psychic reading website, offering both tarot readings, psychic readings, clairvoyance, mediumship, angel card readings, spiritual coaching, rune readings and astrology readings, via both phone, IM chat and email. In other words, there are plenty of psychics and reading options to choose from if you decide to go with Ask the Answer.
Ask the Answer psychics and readers are rated directly by the site's clients. This allows you to find the psychic that are the highest rated and with whom the greatest numbers of people have had helpful and accurate readings. Each reader also has a little bio so you can learn about their specific areas of expertise and experience. You can also filter readers out depending on what kind of reading you are after. Only want to see the profiles of psychic readers offering tarot readings or astrology readings? No problem, simply use the filter option to find readers that provide what you want.
Another really useful feature is the ability to see which psychic readers are currently available and which ones are in consultation.
As for their rates, each of Ask the Answer's readers is separately priced, depending on their experience level, reviews and the type of prediction tools they use. Ask the Answer accepts credit and debit card payments, secured by PaySafe.
Visit Ask the Answer and book your psychic email reading today.
Psychic Light
Psychic Light is one of the best online psychic reading sites out there if highly accurate and empowering psychic readings is what you're after.
There are many reasons why Psychic Light is one of the best psychic reading sites. One of them is that Psychic Light has psychics specialising in different topics and life areas such as bereavement, sexuality, marriage, divorce, family, relationships and destiny. In other words, you are guaranteed to find a psychic you resonate with.
Psychic Light's email psychic readings are priced at £39.95 for three questions. And just as with the other online psychic reading sites we have been looking at so far, booking your reading is easy and simple. All you've got to do is fill in a simple form with your three questions, as well as a key details about yourself such as your name, date, time and place of birth – and of course, your email address.
Psychic Light has three different psychic readers working on emails – Chrystalyte, Mariah and Sarah. While you can choose which psychic reader you speak with on the phone, it appears to be pure luck of the draw which of the three email psychics is going to be answering your questions.
Visit Psychic Light and book your reading now.
Etsy
The fifth and final psychic reading platform we are going to look at in this section of the article is Etsy. Etsy, as you may know, is an online marketplace mostly dealing in handmade and vintage goods. However, Etsy also has a psychic section with plenty of individual psychic readers offering email readings.
Etsy's ethos is empowering small business owners and craftspeople to make a living with their art. This is also true for their psychics who tend to be individual freelancers.
Needless to say, the price of an email reading from Etsy can vary dramatically depending on the psychic medium or tarot reader in question.
There are both pros and cons to choosing to have an email tarot reading with an online psychic you find on Etsy. On the upside, there are countless online psychics to choose from, many of them with tens if not hundreds of positive reviews to their name, left by real Etsy customers. On the flip side, Etsy doesn't screen the site's psychics for quality and professionalism. Still, if you do your own homework, this is a pitfall easily avoided.
Visit Etsy and brows for a suitable psychic email reader.
Where to get an affordable or free psychic reading online
If you've never had a psychic reading before but are wondering whether receiving guidance from a psychic advisor could be helpful or illuminating, there are plenty of psychic websites offering short online psychic readings for free.
What is the catch, I hear you ask. The answe, as long as you go with a reputablle psychic reading platform, is that there isn't one. However, the free tarot readings and psychic readings offered by these sites tend to be short and not nearly as detailed or personal as any of the paid psychic services also offered by these providers. The aim of these short, free readings is to give prospective clients a taste of what a full-length and more in-depth psychic reading entails.
If you're looking to get a free online psychic reading, these are the best psychic reading websites offering limited free services. Note that none of them are offering email readings, but chat or video based options.
Kasamba
Kasamba is, beyond a doubt, one of the biggest and best psychic reading services out there. Kasamba is one of the oldest psychic sites on the internet and has amassed a solid and well-earned reputation for persistently delivering a high quality service.
Kasamba has a huge catalogue of psychic readers, tarot readers, aura readers, astrologers and so on. You can filter search based on the divination methods used, or based on the topic you would like your psychic reading to be about. You're also able to choose between chat and phone psychics.
Each psychic reader on Kasamba has their own profile where they list their areas of expertise, qualifications and experience. Their rates also differ to reflect their different experience levels, ratings and so on.
One of the things that makes Kasamba a fantastic place to go if a cheap psychic reading is what you're after is that they offer an initial 3 minute psychic reading for free with every new advisor you chat with for the first time. Kasamba also offer 50% off when you book your first paid reading.
Visit Kasamba to claim your free psychic reading online.
Mysticsense
Mysticsense is another great site to visit if you are looking for a free psychic reading online.
Mysticsense is extremely beginner friendly, easy to navigate and boasts a catalogue of 650 online psychic readers. Each psychic has his or her own profile which includes an About Me section, areas of expertise and preferred divination tools.
Like on Kasamba, Mysticsense allows you to connect with the psychic reader of your choice either via phone or online chat. Their rates are clearly listed for both chat and phone readings before you even click onto their profiles.
Mysticsense gives you an initial five minutes for free for your first consultation.
24/7 online support is another bonus worth mentioning.
Visit Mysticsense and take advantage of their free five minutes.
Purple Garden
Purple Garden is a well-known and well established online psychic platform. And while Purple Garden do not offer free psychic readings upfront, they provide you with a rather generous $10 free credit with any payment you make.
One of Purple Garden's strengths is its reputation for delivering highly personable and accurate psychic predictions.
No matter which timezone you're in and when you decide to log onto Purple Garden for a psychic reading, you're guaranteed to find plenty of psychic awake and available to connect instantly.
The psychic services offered are affordable, and there are many active psychics on the site at any given time. You can choose between chat, voice call and video readings.
Head on over to Purple Garden now to book your first reading.
Keen
Keen is another major psychic reading site offering a great variety of readers and psychic reading options.
Keen's catalogue of online psychic readers is vast and very clearly laid out. Each reader has his or her own profile where you can see details such as how many readings they have done on the site and how their previous clients have rated them. You can also see their specialties, skills and methods, as well as the languages they speak. All of Keen's psychics speak English but some of them speak additional language such as Spanish, French or German.
The price range for psychic readings on Keen is broad which means that psychic readings are available on any budget.
Keen generally has the reputation for being the best psychic reading site for psychic advice on love and relationship.
Like Kasamba, Keen offers the first three minuets for free for new clients.
Visit Keen now and use your initial 3 minutes.
AskNow
The final free psychic reading site we will be looking at today is AskNow.
AskNow is undoubtedly one of the most highly responsive and interactive psychic sites out there, meaning you'll never have to wait long for a response to your query.
AskNow has many unique selling points, in-depth psychic readings by highly rated psychics being just one of them. Another compelling detail is that AskNow allows you to get your first psychic reading question answered by your chosen psychic free of charge.
This is how it works. After browsing AskNow's catalogue of psychics and selecting one you really vibe with, you're then able to send them an initial question for free, before committing to carry on with a longer, paid reading. If you are impressed with your chosen psychic's response to your initial question, you can then go on to have a full reading with them.
The fact that you're able to ask one question completely free of charge is a wonderful way for you to get a taste of what a longer, paid reading with your chosen psychic would be like.
AskNow offers psychic readings over email or phone. The rates are very reasonable too – they cost just $10 plus for 15 minutes, with an initial 5 minutes for free.
Visit AskNow and get your first psychic reading question answered for free.
Final thoughts on getting a psychic email reading
Are you ready to go ahead and book your psychic email reading today?
No matter what burning questions you have on your mind, an online psychic reading can help you find clarity, certainty and strength.
In this article we've covered the best psychic reading sites offering highly rated, highly accurate psychic readings via email, as well as a handful or so of psychic sites offering free taster readings over phone, chat or video.
Still, psychic email readings can be a more intimate psychic experience, with the advice often sticking around in your consciousness for longer than the information you can glean from a chat or video-based reading. The reason for this may be that an email reading is something you can return to again and again in upcoming days, months, and even years down the line.
Because the predictions delivered in a psychic reading sometimes only become relevant years after you have received the reading, an email reading gives you the option of revisiting your reading once the predictions it contains have had time to unfold.
Either way, a psychic email reading can be a powerful and effective way of receiving highly personal spiritual guidance in the matters where you need it the most.
When you go ahead and make your choice fo online psychic site and reader, just remember a couple of things: Always trust your own intuition when selecting a psychic reader, approach the reading with an open mind and the understanding that the predictions contained within it may take months or even years to fully manifest, and know what you would like your reading to be about before heading in.
One final thing. Always choose quality over quantity whenever possible. In other words, we absolutely recommend dipping your toes into receiving spiritual readings by trying out the free options mentioned earlier in this article, but if you are after deep, personal and truly useful guidance, we recommend a paid email reading instead.
Truly understanding Psychic Email Reading could mean the difference between great happiness and misery down the line. Find a psychic medium near you today, whether you're in New York City, Chicago, Utah, Seattle in the US, or somewhere completely different, you can get the expert guidance you deserve. Don't forget you can also get a psychic email reading at low cost, or try the best online psychic reading sites  such as Kasamba, Oranum, PsychicOz, Bitwine, Everclear Psychic and more.