Are you searching for the best Seattle psychics available? If so, you need to read this guide.
People delve into the mystical world for various reasons, some look for answers to life's most intriguing questions, some look for guidance, and some seek insight from people with special abilities, so to speak. A select few, however, want to dive into the unknown world of the spiritual and the supernatural by tapping into their extrasensory abilities, and this is what Psychic Awakenings Seattle is about.
About the website
Unlike most psychic websites that give access to people to psychics and communicate with them for psychic readings, guides, insights, etc. Psychic Awakenings is primarily for people looking to "awaken" the psychic within. They believe that everyone's psychic gifts are already embedded in their spirit, and their job is to unmask these abilities and show people how they can reach their true and full potential and use it to "help make the world a better place".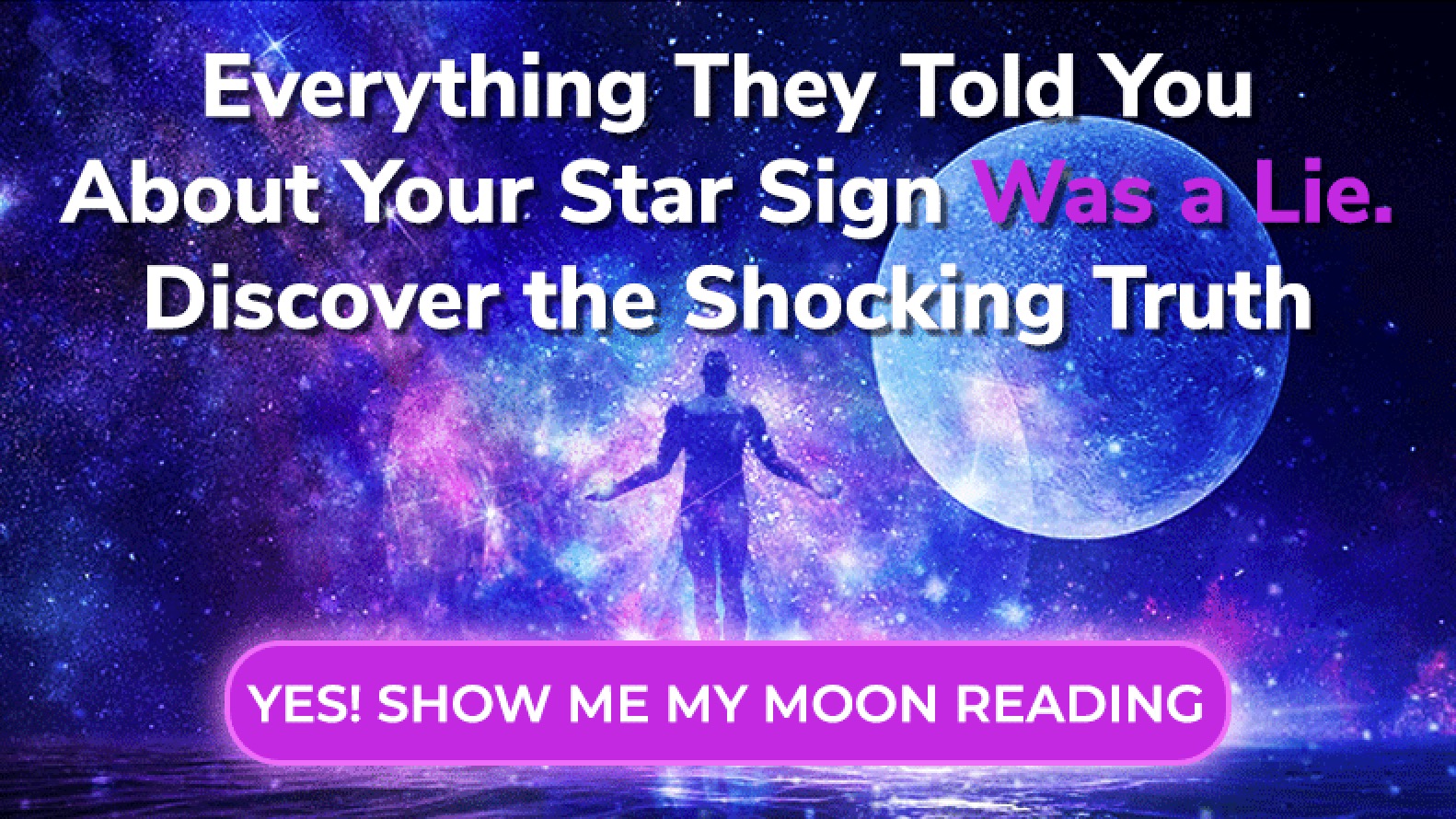 Psychic Awakenings look to validate your psychic abilities and give you the best guidance on how to handle and develop them. They offer classes and workshops for all ability levels. Each of these classes and workshops is highly interactive, and they make sure each student gets to practice their skills in a safe, fun, friendly, and supportive environment. Above all, this organization is a place for like-minded souls to form new relationships.
Psychic Awakenings History
Established in 2006 by Madeline Hartman, Psychic Awakenings is for people looking to open up their psychic abilities and rediscover their true spiritual nature. It is for people looking for answers to their existential questions such as their true identity underneath the "mask" they wear. It is for people searching for meaning and purpose in their lives; people looking to reach their full potential, and more importantly, those who are looking to create a genuine and meaningful relationship with others.
Madeline Hartman received her spiritual training as a teacher and intuitive at the Berkley Psychic Institute when she was 22 years old. She was ordained as a spiritual minister and taught meditation classes in all of their three branches around the San Francisco Bay area.
. She has done thousands of psychic readings and spiritual healings and has taught hundreds of students. She also has Masters in Social Work and experience in Crisis Intervention.
Psychic Awakenings Specialties
They offer classes for beginners to advanced levels. Their beginner's class will teach you multiple energy techniques for centering, grounding, and even healing yourself by working with your spiritual guides.
Their advanced class takes these psychic lessons further, as they will teach you how to sit down and perform a spiritual reading yourself. Also included in the lessons are aura readings, energy and spiritual healings, tarot card readings, psychic workshops, and a lot more.
Meet the Teachers
Madeline Hartman
Founder and director of Psychic Awakenings Seattle, Hartman interestingly, didn't have any mystical experiences or strange visions growing up. She said her spiritual awakening was a gradual process.
She majored in Psychology at the University of California Berkeley but found a true understanding of human nature through the classes at the Berkeley Psychic Institute (BPI), where here spiritual awareness happened.
She was ordained spiritual minister at the BPI and taught healing and meditation classes there before moving to Seattle to work at Microsoft. She earned a Master's Degree in Social Work at a crisis intervention clinic and taught natural birthing classes. She founded the Psychic Awakenings in 2006 and has been helping thousands of students tap into their psychic abilities since.
Sarah Lovett
Sarah experienced spontaneous awakenings throughout her childhood; hence she discovered her psychic gifts early. But as with most kids, she found those experiences overwhelming. As she grew up, she realized that this is her calling. She then embarked on a spiritual journey that took her to different parts of the world, such as Tibet, India, Nepal, etc. She studied Tibetan Tantric Buddhism with the Dalai Lama, Vipassana meditation at Vagrapani Institute, and psychic training.
In 2016, she completed her Psychic Awakenings Clairvoyant Awareness Program, and she never looked back since then. She is now a psychic, clairvoyant, clairaudient, and clairsentient.
Today, Sarah teaches foundational courses at Psychic Awakenings, and she continues to follow a lifelong spiritual path of perception.
Psychic Awakenings Classes
Since 2006, this psychic organization has trained thousands of students all over the world. Thanks to the comprehensive step-by-step un curriculum they have developed, students can share their expertise and develop their abilities through hands-on techniques.
Classes are done in person with the Zoom option. Their whole curriculum is made up of four foundation classes, each six weeks long.
Psychic Tools 101
This class starts as your foundation for your psychic abilities. It introduces you to the best path to knowing and understanding yourself, which is the most important step before you read and heal other people. The class involves simple, yet tested and proven techniques to help you become more aware of your intuition, personal space, and energy levels.
This class teaches students to tune in to their psychic abilities, ground their aura and personal power, replenish energy, improve clarity, protect their own space, deprogram limiting beliefs, and so much more.
Psychic Tools 102 (pre-requisite: Psychic Tools 101)
This is the second step to unleashing your psychic abilities, and in this class, they will teach you to expand your awareness even further so you can start building from the information coming through.
In this class you will learn to clear energy in your environment, manifest the things that you want, give and rice gifts spiritually, have abundance and prosperity in life, clear physical and emotional pain, access your personal power, and have clear communication between your body, mind, and spirit, among others.
Healing Hands 1 (pre-requisite: Psychic Tools 101)
Psychics believe that human hands are highly sensitive to energy. This is why it is the most widely used tool not just for a psychic reading, but more importantly for healing. In this class you will learn to use the power of your hands; you will experience the energy flow in your hands to prevent illnesses or problems from other people, cleanse chakras, communicate and work with your Healing Master, manage your healing abilities, and create a safe and conducive environment for healing.
Healing Hands 2 (pre-requisite: Psychic Tools 101 and Healing Hands 1)
As the continuation of the previous class, this class will help you expand and build the information that comes through you when you are using your hands for healing.
In this class, you will meet your "Psychic Surgeon" who will guide you to the steps of healing, heal auras, release cords, heal your mind-body, perform long-distance healing, work with multiple guides, perform healings that will energize you, and so much more.
Clairvoyant Awareness Program
(pre-requisite: Psychic Tools 101 and 102, and Healing Hands 1 and Healing Hands 2)
This is an 11-month program where you still learn to recognize and read auras and perform advanced healings. Classes are held once a week and come read once a week.
Students of this program will also participate in Healing Clinics and Workshops to further enhance their abilities. Throughout the course, students will get to experience personal, emotional, and spiritual growth, and communicate with others spiritually to find guidance in their spiritual path.
Since it is a clairvoyance program, students will learn to "see" the seven layers of auras in each individual they meet, along with the colors of their inner worlds, symbols of their past lives, and their spirit guides.
Truly understanding Seattle Psychics could mean the difference between great happiness and misery down the line. Find a psychic medium near you today, whether you're in New York City, Chicago, Utah, Seattle in the US, or somewhere completely different, you can get the expert guidance you deserve. Don't forget you can also get a psychic email reading at low cost, or try the best online psychic reading sites  such as Kasamba, Oranum, PsychicOz, Bitwine, Everclear Psychic and more.
Prices and Special Promos
The price for Psychic Tools 101 includes one free workshop and one free psychic reading from a clairvoyant student.
Psychic 101 and 102 are available at a discounted price of ($540, plus two workshops for a total savings of $130). Plus, you can get two free workshops of your choice.
Frequently Asked Questions
Q. How do you teach people to become psychics?
A. There is a variety of ways, but we usually start by teaching students how to use various psychic tools. There are a bunch of tools you can use to unleash your psychic abilities. While they may seem simple visualizations at first, they are pretty powerful. Most students are more inclined to one or two specific tools and we will notice their psychic insights with those tools right away.
Q. Do you have to be born with psychic gifts to become a psychic?
A. Yes, but we believe that each person already has it within them. The human body is amazingly sensitive to the supernatural. Your body can feel what others are emoting, their aura, their energy, etc. You can already feel when someone is mad, sad, happy, etc., and your body reacts by raising your blood pressure or raising your adrenaline and triggers your fight-or-flight response.
Learning to become a psychic start by becoming more aware of these feelings, not just strong feelings like joy and anger, but even the most subtle feelings, such as confusion, doubt, skepticism, etc. From there you can move on to become more aware of people's thoughts, beliefs, opinions, etc.
Q. Is being a psychic scary?
A. The psychic abilities and tools will help you become more grounded. On the flip side, those who are already too sensitive and open in their psychic abilities can use the tools to tone down a bite, allowing them to control their energy and the energy they receive from other people.
Q. What are the benefits of your psychic classes?
A. From getting full control of your thoughts, and energy, become better at attracting the things and people that you want and need, and the benefits of our psychic classes go on and on. Psychic awareness can open up a multitude of doors for you to become a better individual; you can become more aware of yourself, the people, and the things around you, we can help you discover your life's meaning and purpose, and more importantly, you will learn to find your own spiritual truth.