If you are searching for the best Chicago psychics for high-quality psychic readings, then you have come to the right place. This entry lists six of the best psychics Windy City has to offer.
Chicago actually has a thriving psychic community that welcomes and helps everyone seeking spiritual, family, financial, and relationship guidance.
As one of the country's most diverse cities, Chicago, IL has almost every cuisine, culture, tradition, religion, and spirituality tradition you can think of. Consequently, the ethnic enclaves of the city nurtured not only various syncretic religious and spiritual practices but also alternative faiths and beliefs.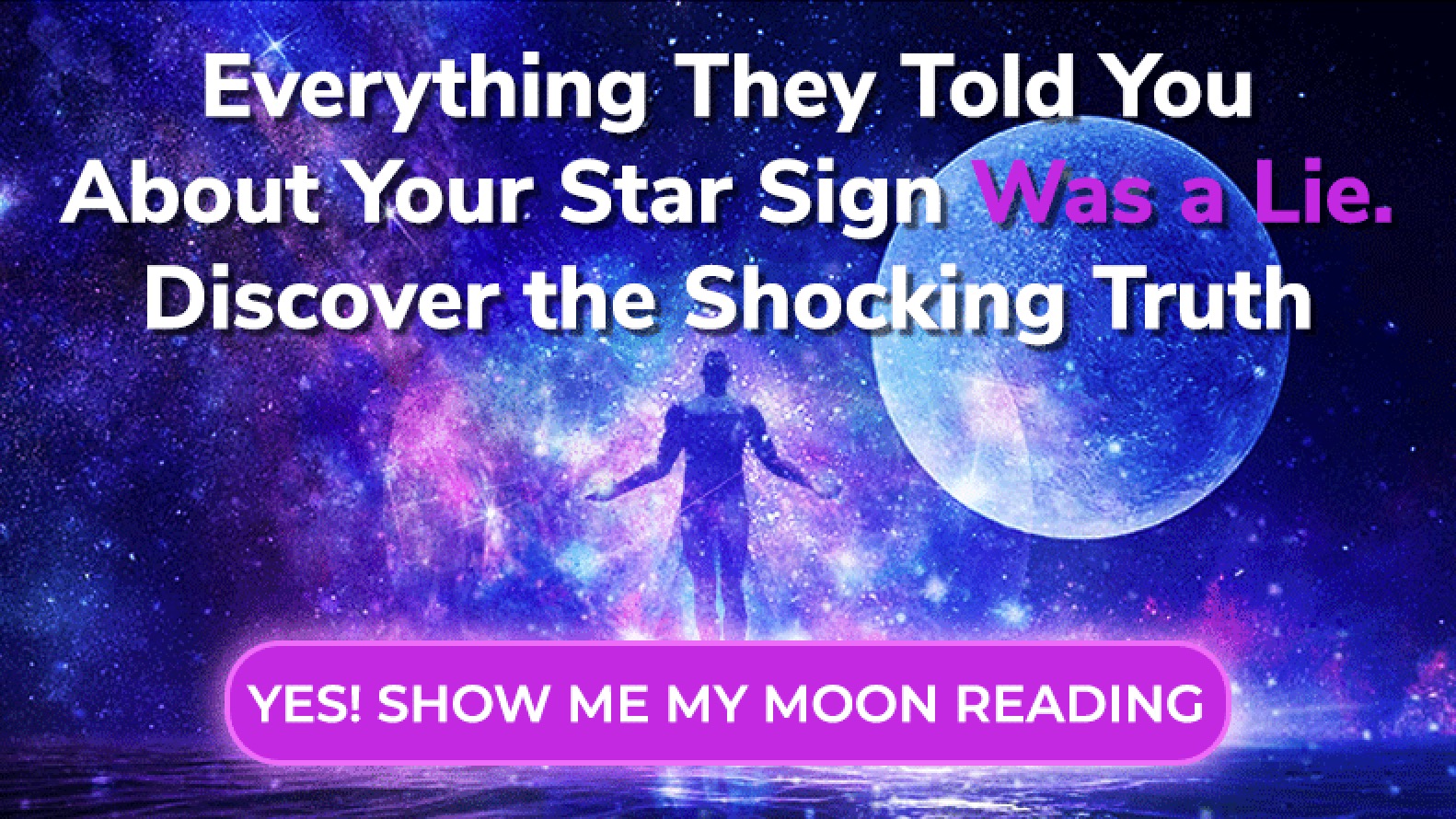 Top Chicago Psychic Readers
Whether you are looking for psychic mediums, tarot readings, palm readings, dream interpretation, astrology reading, insights, intuition, or any form of psychic reading or advice, you will never run out of options to choose from in Chicago, IL.
Here is our quick list of some of the best psychic medium reading services in Chicago.
Cynthia S. Becker
With more than 30 years of experience in the industry and a recognized Chicago psychic, Cynthia is one of the most respected professional psychic and spiritual life coaches in Chicago, IL. She is internationally recognized as one of the most accurate spiritual psychics in the world today.
She has helped thousands of people gain clarity and insight through her psychic readings. The great thing about her is she actually accurate at answering questions to your most mysterious questions in life and helps you navigate through the tricky and bumpy road of personal and professional relationships.
More than 20 years ago, Cynthia received an injection that almost paralyzed her body. Neither the doctors nor people from her religious community could offer assistance to her condition. This turned out to be a blessing in disguise for her, as it taught her to look for answers on her own. This is when she started exploring the "power of the mind" and its ability to heal the body, which opened the doors of the metaphysical world for her.
Today, Cynthia is best known as a clairvoyant and clairaudient psychic and trainer, as well as a psychic medium in Chicago IL. She is also an experienced life coach and trainer, and a communication and relationship expert.
Cynthia combines her experience in modern traditions and knowledge of universal wisdom with her deep connection to the spiritual world in every reading. You will notice this as she starts to uncover the obstacles in your path and present you with all of your options, as well as give you insights on what to do next.
She offers practical and actionable solutions. Most of her readings are done over the phone. And she has a wide selection of psychic reading options, including:
15-minutereading ($75) – a short talk that will give you the most information as possible and sometimes the most accurate answers to your more pressing questions.
30-minute ($125) – for when you are feeling stuck and overwhelmed, Cynthia will help you transform your life with guidance and understanding to improve your present situation.
60-minute ($235) – for in-depth answers and information on certain topic or issues in your life you want to talk about. Cynthia will uncover hidden agendas and unconscious motivations behind your actions as well as others.
Andrew Anderson
With more than 27 years of experience in giving accurate readings and predictions, Andrew Anderson is easily one of the best psychic mediums you can find in Chicago IL.
Anderson always knew he was different. From a young age, he noticed that the things he was seeing often came true. However, one unfortunate event really turned things around for him – he started to see spirits clearer after waking up from a coma that caused a near-death experience.
Anderson has the ability to simply look at a photo of someone and tell you the details of the life of that said person. In 2010, Anderson had his first murder reading when she was approached by a woman and was shown a photo of another woman. He wasn't given any information aside from the photo, but he was able to correctly read what happened to the woman in the photo, whom he said was shot and killed by her husband.
Anderson also worked with the chief of police and sergeant of a local town. He studied crime scenes and autopsy photos and was able to help solve cases using his paranormal abilities. Anderson is also a master dream interpreter and he claims he has the ability to connect with a person's past lives.
For his phone readings, he offers:
· 10-minute phone reading ($50)
· 30-minute phone reading ($125)
· 45-minute phone reading ($195)
· 1-hour phone reading ($250)
For in-person phone readings:
· 30-minute in-person reading ($125)
· 45-minute in-person reading ($195)
· 1-hour in-person reading ($250)
For people looking for guidance and readings ASAP, he also offers by phone or in-person emergency readings upon requests:
· 10-minute emergency reading ($75)
· 30-minute emergency reading ($200)
· 45-minute emergency reading ($250)
· 60-minute emergency reading ($350)
Anderson is also a published author who wrote books about guided meditation (A Calming Meditation to Connect with Spirits) and ways to improve psychic ability (How to Enhance Your Psychic Ability).
But what really set Anderson apart is his monthly psychic insights into crypto investments.
Nancy Feranec
"Spirits are never wrong and the cards don't lie" – this is Nancy Feranec's website tagline, and for almost a decade, she is yet to be proven wrong.
Nancy is a renowned Authentic Psychic Medium in Chicago, IL. What people love about her is her raw authenticity; she calls things as they are, and she doesn't sugarcoat things, whether it is good, bad, or indifferent. However, she makes sure you don't leave her room in gloom or sadness.
She uses all her senses in her readings, and she provides life insight and spiritual intuitive guidance about your love life, career path, or inspire positive changes in your life. She also claims to work in the highest white light of energy and she has a passion to share that energy with others.
Matina The Medium
Matina is regarded as one of the top 10 best psychics in both Chicago, IL., and St. Louis, MO.
Matina started her journey in the metaphysical by joining a psychometry workshop – psychometry is basically the ability to see facts and details about a person or an event by touching an object that belongs to or is associated with a certain person. The workshop opened a lot of doors for Matina to discover the supernatural and rediscover herself.
Since then, she attended countless workshops and learned various modalities along the way, including numerology, healing touch, auras, Reiki, etc. She even visited Abagiana, Brazil to meet John of God, a medium and healer known for his "psychic surgery".
Today, Matina offers private sessions and group session readings, which both costs $185 per person. She also offers remote reading for up to 2 hours (via Zoom, Facetime, Skype, or Phone) for also $185.
You and your friends can also book her psychic readings for your party or events anywhere in Missouri or Illinois.
Susan Rowlen
Susan Rowlen is an intuitive psychic medium, meaning she can see, hear, and feel events from the past, present, and future. Blessed with these gifts since a young age, she has been in contact with spirits and has had voices and visions guide her to help other people make sense of their lives.
Susan is also a psychic medium and a heart-centered healer who has given countless psychic readings and guidance to clients all over the world. As one of the top psychics in Chicago, IL, her unique gift can provide readings and deep insights into the life journey of anyone looking for spiritual growth, and shine light and guidance in their love, relationships, career, finances, family, etc.
Susan is passionately committed to using her special gifts to help facilitate peace and healing of first responders, emergency professionals, and military personnel, especially those who suffer from post-traumatic stress disorder.
For her one-on-one psychic readings (in-person or by phone), she offers 15-minute ($40), 30-minute ($75), 45-minute ($115), and 60-minute ($150) readings.
She also offers group readings (limited to 8 people with each given 30-minute readings), one-on-one business consultation, career, personal growth, etc., paranormal investigation assistance, and cold case review and assistance.
Michael Gourley
Born to an Italian-American and Native American Family in the Chicago area, Michael discovered his supernatural gifts and psychic abilities at a young age. As a young student, he would draw pictures of people with golden light that surrounds his subjects – unknowingly, he was drawing the auras of people. His mother said those psychic gifts of his run in the family.
His psychic abilities grew stronger each year. And at the age of 17, he started writing his visions down. As it turned out, his visions were predictions of the future. Soon enough, his predictions were so accurate that the media picked up his story and started publishing his predictions year after year.
Due to his detailed and accurate predictions, Michael became the youngest member of America's Best Psychics.
Today, Michael uses his gifts to help others. He continues to grow spiritually and was even ordained. Now, he helps people find their own paths and help clients all over the world with his spiritual guidance and insights.
Michael's abilities include psychic and intuitive readings, medium readings, aura readings and cleansing, emergency reading, and healing stones. His rates range from as low as $45 (for 15-minute readings) to as much as $150 (for 60-minute in-person readings). He also offers by phone, or via zoom call readings, as well as group readings.
Getting the most out of your psychic readings
Not all psychics are made equal, subsequently, not all energies match. Thus, takes time to research the best psychic that matches your preferences and needs. Read their reviews and testimonials, and ask around for people's recommendations. Moreover, set your intention first. What do you really want to get out of the reading? More importantly, listen to your intuition. If a reading doesn't make sense to you, trust your gut and go with it. Also, there is nothing wrong with trying multiple psychics to see which ones suit you best.
And while psychic readings are not always laser accurate, you can ask specific questions to get increase your chances of getting the right information or answers you need.
Truly understanding Best Chicago Psychics for Quality Readings could mean the difference between great happiness and misery down the line. Find a psychic medium near you today, whether you're in New York City, Chicago, Utah, Seattle in the US, or somewhere completely different, you can get the expert guidance you deserve. Don't forget you can also get a psychic email reading at low cost, or try the best online psychic reading sites  such as Kasamba, Oranum, PsychicOz, Bitwine, Everclear Psychic and more.