Are you looking for the best Psychic NYC can deliver?
New York City has long been recognized as one of the few places in the world wherein alternative forms of spiritual expression and beliefs are welcomed. This is the city where most people go to if they want to break from the chains of religious oppression and explore new ways of seeing and believing. With its history of embracing alternative faith systems, it's no surprise that NYC has served as a breeding ground for all kinds of activities relating to eye opening psychic reading, tarot reading, palm reading, astrology readings, and more.
If you are looking for the best psychics in New York to explore new frontiers of spirituality and intuitive abilities, you have come to the right place. For New Yorkers looking for the best psychic medium, we've listed them here for you to get the guidance and insight you need.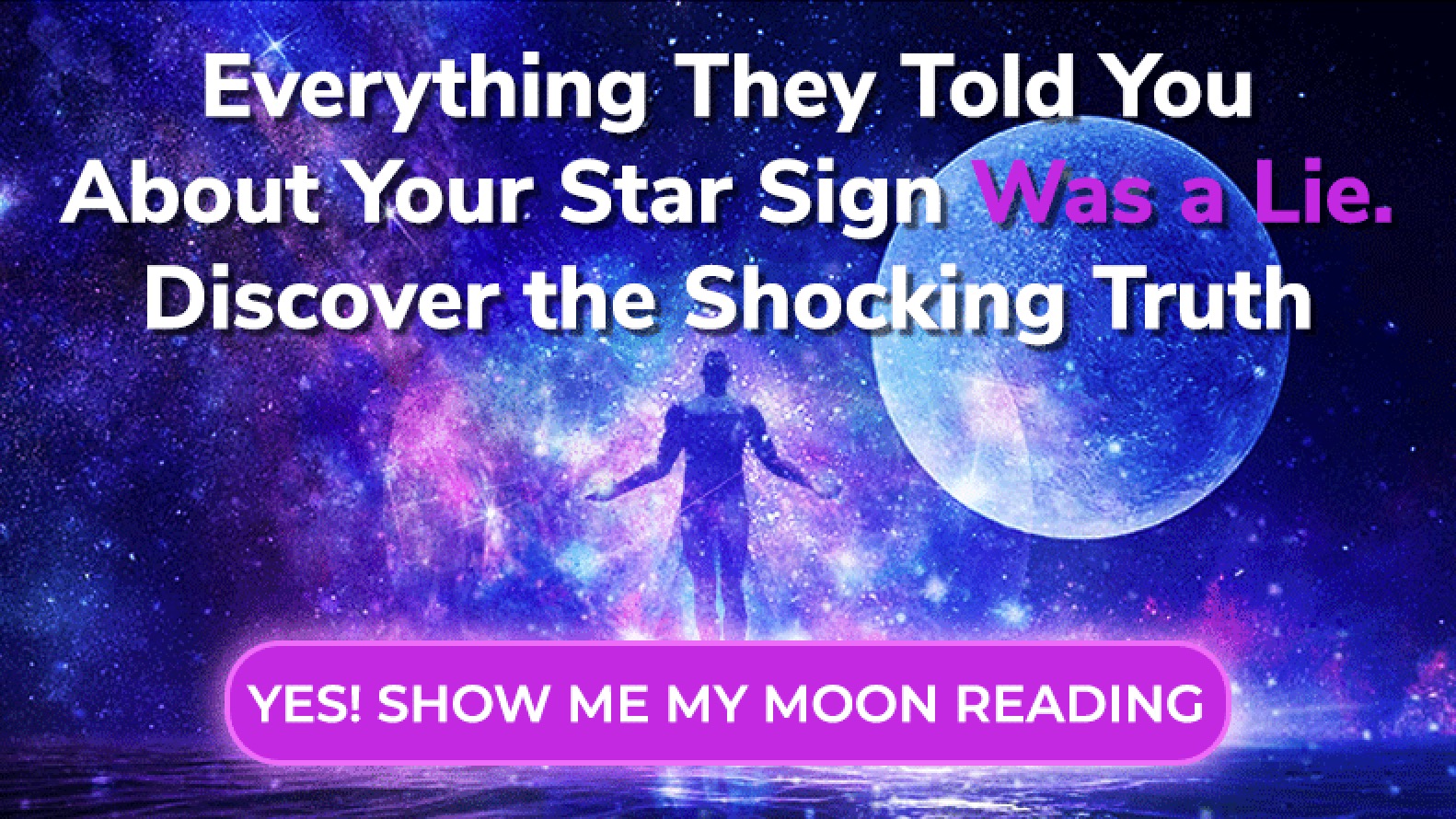 Top Psychics in New York
Do you want to get tarot reading or help in making predictions for a future event? Let the best psychics in NYC help you with that. We've done the research so you don't have to. Here are some of the top-rated psychics New York has to offer.
1. Betsy LeFae
Betsy LeFae is one of the top-rated psychics in New York. She has been featured on various online magazines and was named as the 2022 Best Psychic Reader in New York by PsychicReading.com. She is also an intuition coach for more than 15 years.
The award-winning psychic has a Bachelor's degree in Psychology. She uses her educational background when doing social work for two decades in the city of New York. She draws on that educational background and her experience doing social work to become one of the best top-rated medium in the city.
Aside from her background in psychology and social work, LeFae also uses her spirituality to help her client tap into that inner knowledge and skills. Through this unique approach and her intuitive abilities, she has helped many clients achieve clarity in the specific areas of life they are dealing with, whether it is in their love life, career, relationships, and future.
Her intuitive abilities were present from the day Betsy was born. At the age of ten, she suffered from severe asthma and allergies. She was even declared as legally handicap by the State of New York. Through the years, and with her own constant pursuit to study, she recognized that her childhood illnesses weren't a product of a nearly fatal fall that she suffered earlier in her life; it was caused by the energy and stress from other people.
It was seven years into her Social Work career when she found out that she was an energetically porous empath. She was taking on the stress from her clients' issues and struggles. Most of these were traumatic events that she was constantly dealing with. The stress and illnesses that she battled with also prompted Betsy to turn to healers and psychic mediums. She managed to overcome her fear of the unknown because of her Catholic roots. Eventually, she chose to listen to her inner voice and recognized her sensitivity as a strength rather than a weakness.
Betsy took that as a sign to learn more about her intuitive abilities so she can harness that into something good. She opened her psychic business in 2009 and officially retired as a social worker in 2011. Since then, her business as an intuition coach has helped many clients stay connected with their inner voice, just as she did for herself. She hopes to help her clients find the answers they seek and the clarity they longed for in their life.
Betsy LeFae offers private psychic readings for her clients. She is also a medium, which means she can help you communicate and stay connected with your loved ones on the other side. Each private psychic reading session lasts for 60 minutes. This is a one-on-one session so you are able to tackle your issues and get detailed, accurate readings. It will also give you enough time to discuss your past and future, or to find out ways how you can achieve health, wealth, love, and success.
The following is a look at how each session works with this intuition coach:
Step 1: Preparation
During the first step, you will be prepared for the session of psychic readings ahead. The psychic medium will offer a brief guided meditation to put you in the right state of mind for the session ahead. A prayer will also be said to open your mind to a healing space.
Your sessions are recorded so that you can refer to them again in the future.
Step 2: Connecting
The next step is to connect with the spirit of your loved ones. You will be able to identify a name of a deceased person or loved one that you want to speak with. The psychic will be talking throughout the session for up to 90% of the time. However, you will be given a chance to ask questions toward the end.
Step 3: Reading
The psychic will offer evaluating of the readings so you can get the answers you need. She will also give insight about the energy around you so you can connect with your inner and higher self, as well as to use the reading as guidance as you deal with your truth and anxiety.
This is the part where clients get to ask questions. Betsy will do her best to provide as many insights as possible about the question that was addressed.
Betsy LaFae offers one-on-one psychic medium reading for 60 minutes via Zoom or Phone for $497. She offers a full refund policy for clients who decide within the first 10 minutes if the are not satisfied with the readings.
For bookings and inquiries, you can visit Betsy LaFae's website at https://newyorkcitypsychic.com/.
2. Mark Seltman
Mark Seltman is another one of the best psychics in New York. He specializes in palm reading and is known to many as the Master Palmist.
According to Seltman's website, his mission is to help teach his clients to read and understand their palm so that they can find the answers to their life on their own. For most people, the lines on the palm of your hands mean nothing. But for Mark Seltman, it holds the answers and advice that you seek from others.
Palm reading is unique because it offers a glimpse into your past, present, and future. The art of palm reading has been around for thousands of years. It is both a science and an art form. It is also proof that your hands serve as the topographical map to your life.
Mark Seltman can understand and interpret what those lines mean on your hands. He has been doing palm reading for four decades and counting. He has examined the palms of every individual regardless of age, gender, or race. He is also one of the best psychics New York has ever seen and had many celebrity clients like Martha Stewart, Star Jones, Katie Couric, Kyra Sedgwick, Maurice Sendak, Kevin Kline, and more.
Mark Seltman offers eye opening psychic reading by reading your palm. He is able to evaluate your palm for your fortune, relationships, health, and wealth. If you want to learn more about his psychic reading services, you can visit his website at https://markseltman.com/.
3. Stacey Wolfe James
Stacey Wolfe James is a psychic medium, astrology expert, and author. She is a professional psychic for over 25 years now and has made countless TV and radio appearances throughout her lustrous career. Some of her notable appearances include The View, The Other Half, and Late Night with David Letterman. James has also authored five books and many of them tackle the topics of astrology.
Therefore, anyone looking for psychics in New York specializing in astrology can turn to her services. Stacey Wolfe James is also recognized by Time Out New York and New York Magazine as one of the top psychics in the state. She offers psychic readings and psychic medium consultations, which combines tarot readings, psychic reading, psychic medium, and several readings. Clients who have booked her for psychic readings can enjoy an insightful session, making predictions for the future, and guidance when making important life decisions.
Her astrology and psychic readings also enable you to dissect and analyze past events, identify limiting patterns in your life, understand relationship dynamics, and assist clients in their spiritual journey. You can use her psychic and intuitive abilities to connect with the Divine essence. If you have any questions, whether specific or general, she can help find the answers because of her impressive intuition and psychic abilities.
Stacey Wolfe James accepts in-person readings, as well as virtual readings through Zoom, FaceTime, or Skype. She offers 30-minute ($325) and 50-minute sessions ($450). She can also provide emergency psychic sessions for 20 minutes (but only available for repeat clients). You have to pay an additional fee of $40 for in-person sessions for both 30-minute and 50-minute sessions.
You can visit her website to book or learn more about her psychic and several readings: https://staceywolf.com/
4. Kim Allen
Kim Allen is another popular name in New York's psychic industry. Kim Allen is an expert psychic that specializes in spiritual astrology and tarot readings. Based in Brooklyn, Allen claims to be able to look into her client's future by the ancient fortune-telling method of reading tea leaves. She is able to analyze the patterns on the bottom of the tea cup to help her clients achieve the clarity they need.
This notable psychic is also featured in many TV and print media including Time Out Magazine, Vanity Fair, New York Magazine, and was listed as one of the Top 100 Psychics in America. One of the most distinctive features about her psychic reading is that she uses crystal ball for making predictions about what will happen in the future for a person or those who are close to them.
There are various services offered at Kim Allen's website and you can choose according to what point you are in your life, and what advice you seek. She offers love partnership reading for those who need help with their love life (available at $60 for a 20-minute session), psychic reading ($45 for a 15-minute session), and premium psychic reading ($100 for a 30-minute session). She also offers a one-question reading for those who need clarity for things that bring them anxiety or if they want to find out the truth about something. An astro relocation reading is available for $100 for a 30-minute session.
If you are interested to book a psychic reading session with Kim Allen, you can visit her website to book a session: https://www.kimallen.com/home.
5. Derek Calibre
If you are seeking psychic guidance, Derek Calibre is one of the best psychics in New York. If you are at a crossroads in your life and you want to get psychic readings to help make crucial decisions at this pivotal moment, you can tap into Calibre's psychic abilities to help you out.
According to Calibre, a psychic reading is a spiritual journey. He has 16 years of experience as a psychic and he relies on two things that make his readings successful: using metaphors and active participation of the client.
His readings are also based largely on the concept of astrology. According to him, this approach is also heavily linked to the traditional method of tarot readings. He likes to evaluate the symbols of the tarot cards and interpret their meanings based on those symbols. You can use his psychic impressions to help you navigate career decisions, advice on family mystery, dealing with relationship issues, or achieving a goal. He is also a clairvoyant.
Derek Calibre is one of the top psychics in New York, as well as the US. He was featured on Time Out Magazine, Yahoo News!, CBS Radio, CNN's Morning America, and has published his own psychic book.
Derek Calibre offers a one-hour private session for $200. Currently, he does not offer in-person psychic readings and only through phone. If you are interested in booking, you can visit his website: https://www.derekcalibre.com/.
Truly understanding Psychic NYC – The Best Options for Psychic Reading in NYC could mean the difference between great happiness and misery down the line. Find a psychic medium near you today, whether you're in New York City, Chicago, Utah, Seattle in the US, or somewhere completely different, you can get the expert guidance you deserve. Don't forget you can also get a psychic email reading at low cost, or try the best online psychic reading sites  such as Kasamba, Oranum, PsychicOz, Bitwine, Everclear Psychic and more.