People with life path number 1 are natural leaders and high-flying free spirits. They are purposeful and driven, highly ambitions and both able and willing to go-all out in order to achieve their goals.
1st have great expectations of life – and rightly so, because they show up in life with many talents, ideas and gifts to share. 1s set high standards for themselves, and more often than not, they live up to them.
1s love to entertain. Although they crave their alone time and independence, 1s can often be found basking in the attention and goodwill that others are happy to shower them with because of their natural magnetism, well-developed sense of humour and pure and boundless creativity. Many actors and musicians share life path number 1.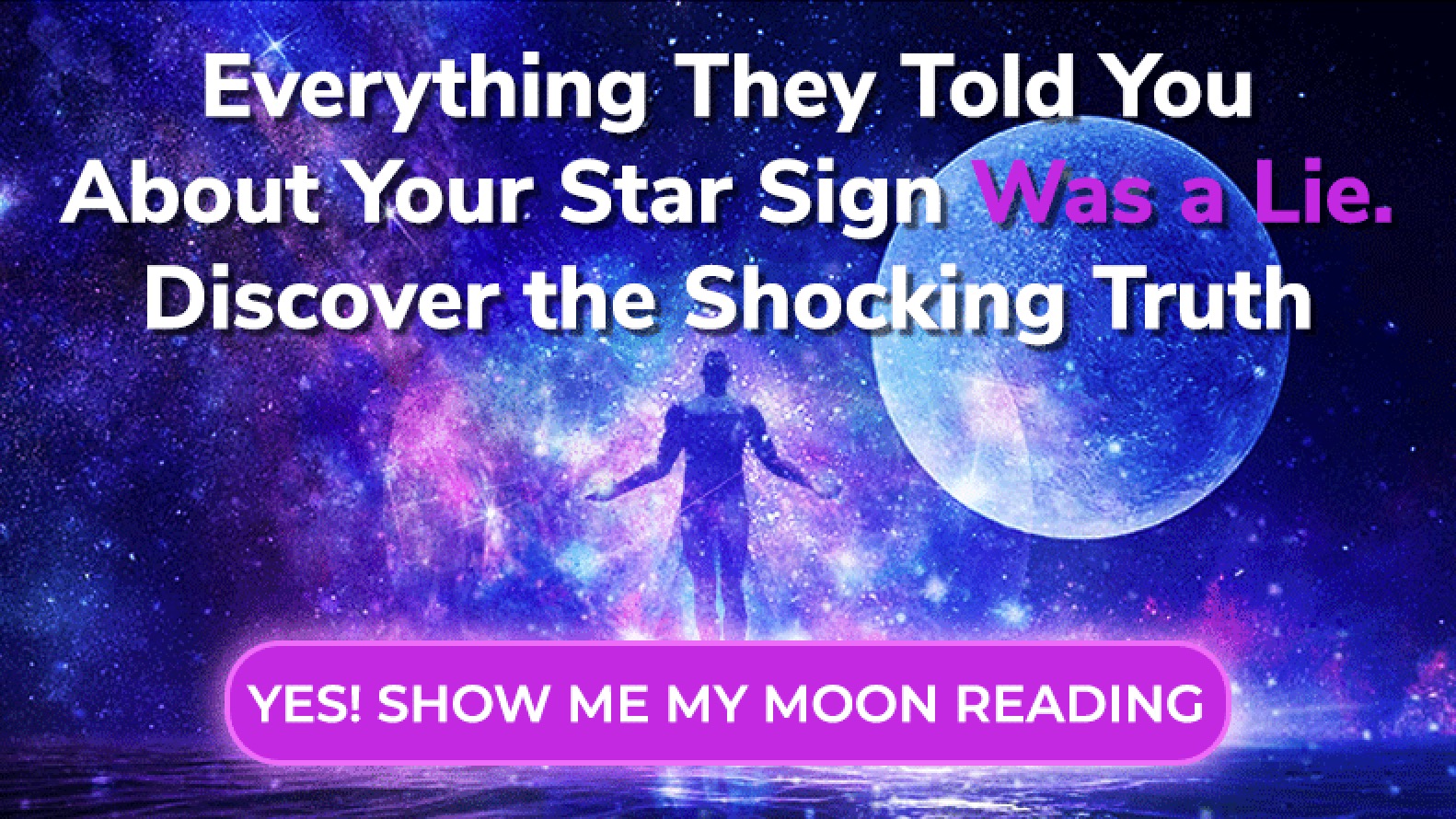 1s are often admired for their courage, radiant energy and proactive attitude to life. Naturally, these qualities make others gravitate towards them, wanting to be around them, to offer them opportunities, to learn what it is they know about life.
People with a life path of one are not afraid of choosing the road less travelled – in fact, 1s are often forerunners, trailblazers and entrepreneurs, going where others haven't gone before them. 1st pave the way for new ideas, invention, creativity and adventure, dragging all of the remaining life path numbers along with them.
As someone with a life path of 1, you are in great company. Famous 1s include Lady Gaga, Walt Disney, Matin Luther King, Steve Jobs, Shakira, Bruce Springsteen, Nicolas Cage, Alanis Morisette, Eminem, Tom Cruise, Henry Ford, Charlie Chaplin, George Washington, Tiger Woods and Sting.
So how does one follow a fruitful number 1 life path? Read on to find out more.
How do I calculate my life path number?
Calculating your life path number is easy. All you need to do is take the date of your birth – let us use the example of January 30th, 1999 – and reduce it to its smallest numerical value, so that you end up with a single digit.
Write out your birth date in numbers. Sticking with our example, this would be 30, 01 and 1999.
The first two numbers are easy to reduce. When you have a double digit, you simply plus the numbers like this: 3+ 0 = 3, and 0 + 1 = 1.
Your birth year is a four digit number, which you simply plus in the same way. 1 +9 + 9 + 9 = 28. You have now reduced a four digit number to a two digit number. Reduce it again, like this: 2 +8 = 10. And 1 +0 = 1.
Now you have three single digit numbers: 3, 1 and 1. Reduce them further, like this: 3 + 1 + 1 = 5.
What is the meaning of life path 1?
The highest purpose of someone whose life path number is 1 is nothing less than to blaze the trail and pave the way for humanity.
1s may deliver on their life purpose by inventing new technologies (Steve Jobs), by sharing powerful new ideas (Martin Luther King) or by making the world a brighter and more pleasurable place to be through entertainment (Lady Gaga).
Although the ways in which 1s shoulder their life path purpose vary, all of the different efforts and expressions all go towards enhancing their surroundings by making them better, fairer, funnier and more beautiful.
Is life path number 10 the same as 1?
Life path 10 and life path 1 are essentially the same.
Your life path number is always going to be the smallest numerical value that you are able to reduce your birth date to. Since the numbers 1 + 0 =1, the smallest numerical value of the number 10 is 1.
What does the number 1 symbolise?
Success
Numerology number 1 is associated with success, achievement and leadership. 1 is the number at the top, the primary number – the boss, the born leader.
Independence
The number 1 stands on its own. 1 doesn't need to lean on or confer with others before making choices. 1s tend to rely on the unique voice of their own intuition, rather than the advice of others, however sage it might be. 1st value their freedom and autonomy above almost anything else.
Wholeness
The numerology number 1 is complete in and of itself. 1s are comfortable in their own company and are rarely looking to others to complete them.
Exploration
The number 1 is associated with action and a foreword thrust into the world. 1 is filled with curiosity and a desire to explore the world and its endless possibilities for adventure, conquest and improvement.
Positive traits and gifts of life path 1
If your life path is one, chances are you are a natural born leader. Thanks to you independent spirit and admirable self motivation, you are naturally drawn to being your own boss. You would pick the autonomy that comes with self employment over job security any day.
If your life number is one, you possess an incredible drive and desire to achieve success on your own terms. If you are on life path number 1, chances are you have a keen sense of self-awareness, as well as a healthy sense of self-confidence. You are in tune with you're life's purpose and have a strong desire to live up to your own high expectations. Your ambition, energy and determination all but guarantee that you are going to be successful.
If you are a 1, you radiate optimism and charm that entrances everyone you encounter. as a 1, your passion and your creative spirit are inspiring to others – perhaps more than you are aware of.
You rarely let the difficulties of life get to you – a personality trait that the rest of us can nourish ourselves on and find inspiration in.
As someone with life path number 1 you truly relish life, its beauty and its opportunities. You are all-in on life and on your various goals, passions and endeavours.
Negative traits and challenges of life path 1
On the negative side, 1 is said to be the loneliest number.
Because people with life path number 1 are such pioneering spirit and tend to take many detours away from the beaten path, they might experience more periods of loneliness or even isolation than others.
One of the greatest challenges you may face as someone with life path number 1 in terms of carving out a rich and fulfilling life for yourself, is finding the perfect balance between, on the one hand, the autonomy you crave, and on the other a sense of community, belonging and necessary collaboration with others.
Because you have such powerful leader qualities and like to act on your own ideas and inspirations, rather than waiting for affirmation or go-ahead from others, collaborators or coworkers might find you to be an abrasive and self-centered personality and a bad team player.
1s relationship compatibility with other life path numbers
1 and 1
No one understands the destiny number 1 personality better than someone who shares the same path number.
There is firework potential when 1 and 1 are put together in a relationship – for a better and for worse. A life path number 1 person with another life path number 1 person can work beautifully, as they two understand each others needs and personalities implicitly. On the other hand, it can also make for an explosive cocktail of the two clash.
1 and 2
1 and 2 have great potential when it comes to their ability to forge a powerful, loving and stable
relationship. 1's assertive, outgoing energy paired with 2's stabilising, nurturing and supportive qualities could be a match made in numerology chart heaven.
1 and 3
People with life path number 1 are goal-oriented and dedicate much of their considerable energy to their professional goals. People with life path number 3 are cultured, intelligent and ambitious.
But the two numbers also share their more shadowy qualities, such as tendency towards self-centredness. 1 and 3 might work as a romantic couple, but things might turn tense and competitive.
1 and 4
1 and 4, though very different from one another, have the potential to forge a solid and lasting relationship, with each partner contributing to the union in their own ways.
1 is focused on professional success, renown and expansion, while 4 is determined to build and maintain a solid and structured base. Together, the two can be a true powerhouse.
1 and 5
Someone with a life path of 5 might make an excellent partner for someone with life path number 1.
Both numbers are creative, independent and crave their own space. In a romantic relationship, these two would understand and respect each other's wants and needs.
1 and 6
1 and 6 together has significant potential.
Although their energies are vastly different, these two might supplement and support each other, and create a stable, loving and creative home together.
1 and 7
A person with life path number 1 orients themselves and their efforts towards creating, expressing, and seeking recognition and achievement in the external reality, while someone with life path number 7 is likely to spend a significant amount of their time inside their own mind.
Despite their differences, 1 and 7 might be able to forge a powerful bond, as long as they respect and show appreciation for each other's differences, and differing contributions to the relationship.
1 and 8
1 and 8 have great love potential.
Both are incredibly strong willed, confident and ambitions. Together, the two might prove unstoppable. The love affair involving a 1 and an 8 is likely to be intense and deep, and if the two manage to make space for each other, the two might form a lasting bond.
1 and 9
1 and 9 stand at opposite ends of the numerology chart, but can be a very powerful match.
9 brings loving stability to 1's outgoing ambition.
Truly understanding Life Path Number 1 could mean the difference between great happiness and misery down the line. Find a psychic medium near you today, whether you're in New York City, Chicago, Utah, Seattle in the US, or somewhere completely different, you can get the expert guidance you deserve. Don't forget you can also get a psychic email reading at low cost, or try the best online psychic reading sites  such as Kasamba, Oranum, PsychicOz, Bitwine, Everclear Psychic and more.