Are you searching for a Psychic Encounters review with no holds barred?
You can find almost anything and everything on the internet, even clairvoyants, mystics, fortune-tellers, and psychic readers. Online psychic services have been around for quite some time, but as with other professionals and specialized skills and tools of trades, not all psychic reading sites are made equal, the same thing can be said with online psychics. One of the more established and highly respected psychic sites out there is Psychic Encounters.
It is worth noting that Psychic Encounters and California Psychics (arguably the most popular and widely used Psychic reading service website) merged in March of 2022. Most psychics from the Psychic Encounters are now at California Psychics. Thus, you can go straight ahead to California Physics to reach your favorite or preferred psychic from Psychic Encounters, and what their service and website were about.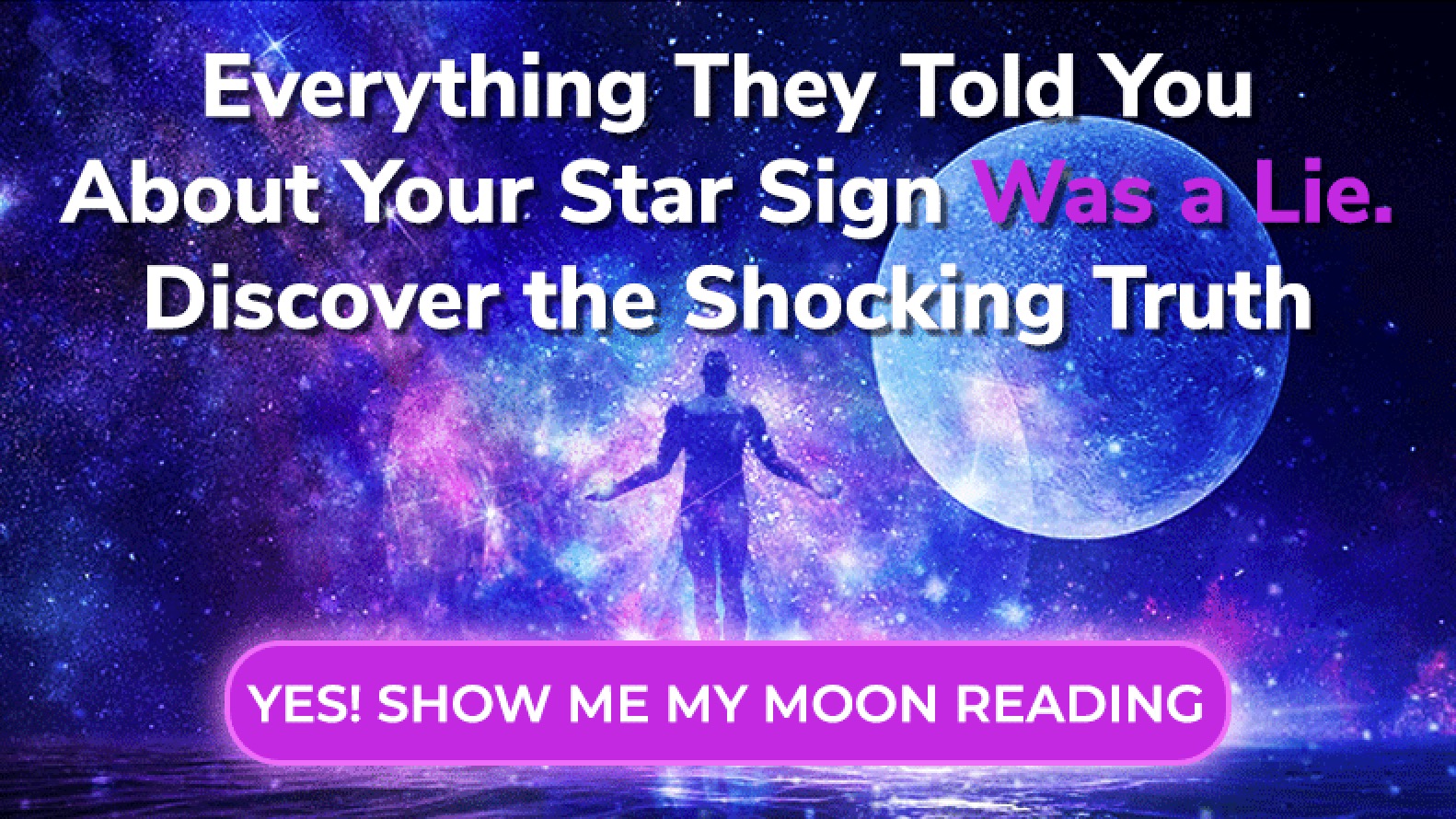 Overview of Psychic Encounters
Psychic Encounters takes pride in its accurate and high-quality psychic guidance that is both straightforward and affordable. They believe in bringing simplicity to their readings and making an overall comfortable and enjoyable experience for their clients.
As said earlier, however, Psychic Encounters has merged with California Psychics. This means you get the quality and guarantee of a bigger, more established, and more trusted psychic reading website. Nevertheless, here is what you can expect from the psychics that came from Psychic Encounters.
Psychic Encounters: In a nutshell
Psychic Encounters' website has closed and is now owned by California Psychics. But to get you an idea of what their services are about, and the quality of their readers that have now migrated to California Psychics, this Psychic Encounters review will tell you everything you need to know about the website.
Psychic Encounters has all the basics of the psychic world covered, from the usual reading types like astrology, palm readings, relationship guidance, life path, and right path guidance, etc.
Pros and Cons
Pros
• Incredibly low and transparent rates
• More than 250 readers on site
• Modern, intuitive, and sleek website design
Cons
• No refunds
• Not enough information about their psychic selection process
Psychic Encounters Difference
Psychic Encounters Services: Types of Reading
With hundreds of psychics on board, Psychic Encounters provides a wide range of specialized psychic services, different types of readings, tools, and in a wide selection of topics. Many of their advisors offer astrology, clairvoyance, life path guidance, relationship advice, interpretation of past lives, etc. However, you may need to read through their bios individually to know more about their abilities and tools.
Unlike more popular psychic services sites, they don't have a search filter option on their platform. This means researching for the right type of psychic and reading types can be tedious.
Some of the specialized readings include:
Money Readings
Those who are interested in knowing their future in finances will definitely love Psychic Encounters, as they are one of the few psychic services sites out there that offer detailed and highly accurate money readings.
For money readings to be accurate, you need a powerful and highly experienced advisor that will not only provide a reading of your future but also guide you to the right path with their insights and solutions. And they have plenty of psychics who specialize in this area.
Love Readings
Most advisors on this site can help you with your relationship and love queries. The majority of their psychics included love readings in their biographies, making it clear that you will never run out of advisors to talk to for relationship and love guidance.
If you are specific with the type of tool or gift, such as clairvoyance or tarot, they have plenty of that too.
Departed Loved Ones
This is quite a sensitive topic, which is why it is not surprising that only very few psychic sites offer this type of reading. Psychic Encounters however are confident with their professionals. It is, of course, highly recommended that you read through their reviews to determine which psychics suit your needs.
Life Path Readings
Those who wonder where their life is heading or are unsure of what to do, which direction to take, and what decisions to make, can all find guidance from this site's life path readings.
Each psychic in their pool has their own specific reading style. Thus, if you are looking for direct, uplifting, empathetic, or candid and forthright, you can easily find them from their bio.
How Good Are the Psychics?
Psychic Encounters Screening Process
When it comes to their screening process, they don't actually divulge how they got their psychics in their pool. However, they have more than enough customer feedback, reviews, and ratings to give customers and would-be clients the best chance to pick the right advisors and readers for their needs.
Psychic Encounters Pricing
Psychic Encounters have one of the most affordable pricing structures. Their across-the-board flat rate system starts at 0.99$ to $1.99 per minute. As with most sites, of course, different readers charge different rates, but then again, there was no wide difference unlike in many psychic service reading sites.
The downside of the affordable rate, of course, is that they cannot offer you deals or special promos, or even introductory offers (although they give away 10% coupons for new users).
Also, each time you add a new payment method, they would pre-authorize that payment method by putting a temporary hold on the account equivalent to a 30-minute reading. That would be around $30 to $60, depending on the rate of your reader. Note that you will only be charged for the actual length of your conversation though, and that hold will be removed after a couple of hours (by your own bank). Pre-authorizations in the future with similar payment methods will only have a $1 hold. You can actually see this right up front on their pricing page.
For payment methods:
Psychic encounters accept payments via credit card (AMEX, Discover, Mastercard, and Visa), as well as Debit Card, PayPal, and Prepaid Gift Card (Mastercard and Visa).
Customer Support
Customer support is available through their Help Center. Anyone who wishes to contact the website for support will be directed to one of two pages to help with your queries. The Help support Center is divided into two aspects, one is for their service and the other is for the account-related questions. Both are pages for Frequently Asked Questions that provided answers to the most basic questions.
The topics under "About Our Psychics" seemed to curb clients' expectations of their services. For example, some advisors may be more than willing to provide timelines in their guides and predictions, while others avoid it, saying it's not part of their specialties.
Should you wish to contact customer service, you can choose via mail or phone (contact form or via toll-free number). For mail, you have to submit a ticket by choosing from a premade list of topics under "Other" to indicate the subject of your question/concern.
For phone, you can call toll-free from any of the following countries (Australia, UK, Denmark, New Zealand, UAE, and India). If you are from other countries, you can still talk to their representative through call, but it will not be toll-free.
Unfortunately, their website doesn't have live chat support. This is a big step back for them, as more and more psychic sites are now offering this kind of service.
It takes around one business day to get a response from their customer representative using their contact form, which is still fairly good, considering their reach.
Refund Policy
While their help center covers all the basic questions a potential client might ask, it doesn't include information on the most important part – the refund policy. So what happens if you didn't enjoy your experience or are dissatisfied with your advisor? Can you get your money back? Unfortunately, no.
Psychic Encounters doesn't offer refunds. This can be concerning, especially for first-time users. Again, this is why you need to do your own diligence in researching the right psychic.
Psychic Encounters Review: Conclusion
With their excellent pricing structure, incredibly affordable rates, as well as clear, simple, and straightforward approach, and the assurance to make each client feel comfortable in every reading session, Psychic Encounters is easily one of the better websites out there for such a service. Other sites use complex pricing structures, which can be easily confusing.
Moreover, the sleek, modern, and intuitive website of Psychics Encounters was a breath of fresh air. It was easy to use and navigate. However, they don't offer freebies that usually come with psychic reading sites like daily horoscopes, and most of the reader bios were slim.
Now that they have merged with California Psychics, you can expect to pay a little bit more for reading sessions. However, California Psychics is one of the more established and most respected sites in the industry out there, so you can expect quality and guarantee.
Psychic Encounters would have been a great platform for Spanish speakers, as there were actually many readers on the platform who only gave readings in Spanish. It was displayed in their profiles.
The major drawback of the website was the vetting process of their readers, as they neither provided any information on the process nor did they provided any hints on they got their readers. Also, while their flat rate was cheap, their refusal to provide refunds makes one question their integrity.
Their merging with California Psychics really spelled the difference. Though the Psychic Encounters website doesn't exist anymore, most of their advisors, especially their best readers, are now available in California Psychics' pool. With over two decades of experience in the industry, California Psychics is by far, the more established and respected platform out there. Their acquisition of Psychic Encounters even expanded their reach, while offering the same brand of quality and guarantee to their clients.
They also have an app available for both Android and iOS users, allowing users to get their readings anytime, anywhere. The app is incredibly intuitive and super easy to use.
Truly understanding Psychic Encounters Review could mean the difference between great happiness and misery down the line. Find a psychic medium near you today, whether you're in New York City, Chicago, Utah, Seattle in the US, or somewhere completely different, you can get the expert guidance you deserve. Don't forget you can also get a psychic email reading at low cost, or try the best online psychic reading sites  such as Kasamba, Oranum, PsychicOz, Bitwine, Everclear Psychic and more.
Frequently Asked Questions on Psychic Encounters
Q. What was Psychic Encounters' selection process for their psychics?
A. Unfortunately, they did not provide information on how they screened and chose their readers. All they show is the years of experience and some highlights of the readers' abilities.
Q. What was the process to become their reader?
A. They did not provide information on how to sign up and become part of their reader pool. The same goes for the process that psychics must go through.
Q. Did their psychics work for the company?
A. Like most psychic reading services websites out there, psychics from Psychic Encounters are freelancers or independent contractors. The platform only works as a library for people to find and connect with a psychic that may be able to help them with their queries and needs. This means the platform is not responsible for the quality of the service of the psychics.
Q. Are they trustworthy?
A. Psychic encounters reviews and ratings from third-party review sites were largely favorable, but as with most things in life, things aren't always as they seem.
Scanning through their profiles will show you a bunch of 4-star ratings on their readers, more than hundreds of them actually. However, when you go a little deeper, you will realize that there were almost no 1 or 2-star ratings, which should raise a red flag. Apparently, they delete ratings that are 3 stars or lower to avoid bad ratings.
There were some reports and reviews that readers may draw out readings to try to maximize the time and make clients pay for higher prices.
Q. How difficult was it to find and connect to a psychic in Psychic Encounters?
A. Many users report having difficulty connecting to a reader. While they boast of having more than 250 readers on board, only 15 to 20 readers are usually available at any given time. This means you may have to wait a little longer than you expect.
Q. What are the payment options at Psychic Encounters?
A. They accept credit card payments (AMEX, Discover, Mastercard, and Visa), Debit Card, Paypal, and Prepaid Gift Card (Mastercard and Visa).
Q. What types of psychic readings can you get from Psychic Encounters?
A. Compared to the more established sites, Psychic Encounters have very few psychic reading options. Their topics are quite limited to basics like love and relationships, career and money, life path, and departed loved ones. And while many of their reader's user different tools, they did not actually specify which ones use which, making the selection process for a reader that fits your preference more complicated, if not tedious.
Q. What information was available for their advisors or readers?
A. While they provide information in each reader profile, along with ratings and some reviews, the info in their bios was quite scarce. Reader profiles only include advisors' taglines, specializations, rates, number of readings given, some reviews, and average ratings. Many bios were only made with a couple of sentences, although some were very detailed in their info.
Q. How is the customer support on the website?
A. Customer support is available through their contact form or through a toll-free number. Unfortunately, they don't have live chat support for customers. Thus, using the contact form will take a day or two to get a response. Also, toll-free is better, but it was limited to countries like Australia, Denmark, the UK, UAE, and India. Those who reside in other countries can still talk to their customer representative, though not through a toll-free line.
Q. How do you talk to their readers?
A. Psychic encounters advisors are available through phone or chat. While some psychics prefer one method over the other, both methods were clearly indicated as options.
Q. Is it possible to block an advisor?
A. Unfortunately, no. You cannot block or unblock psychic encounters advisors.
Q. Are you allowed to make a favorite list of psychic advisors?
A. Unfortunately, no, their platform doesn't offer this feature. Although, you can check out the history of readers you have talked to in your profile.
Q. Can you directly message your personal advisor?
A. Unfortunately, no. You cannot message an advisor/reader unless you have actually started the reading session. You can, however, set a notification where the platform sends you a message when your favorite or preferred reader(s) is online.
Q. What was Psychic Encounters' refund policy?
A. They do NOT offer any refund policy of some sort.
Q. How easy was it to book a reading in Psychic Encounters?
A. Booking a reading on this platform is quite easy. All you need to set up is your account on their website and the payment information. From there you can quickly choose a reader based on your preference and then start a phone call or exchange messages. The only downside was only a handful of readers were online at a time. That means you may have to wait for your turn until your preferred reader is ready.
Q. Are apps available for you to use?
A. Yes, Psychic Encounters have an app. Their app worked similarly to their website – you need to create an account and set up the payment method with your payment information, and then you can have a reading session via chat or phone.