If you're looking for an unbiased 7 Sense Psychic review, you've found it.
Gone are the days when people have to drive to the sketchy part of the town to visit the city's fortune-teller or travel to a different city just to get a hold of a well-respected psychic reader to help them with their queries and troubles. Today, anyone can ask for spiritual guidance, insights, and psychic readings anywhere, anytime, through online psychic services. One of the more popular and well-respected psychic websites out there is the 7th Sense Psychics, which claims to be running for more than 15 years. How good are they? Can they give you your money's worth?
Here's an in-depth review of the 7th Sense Psychics website.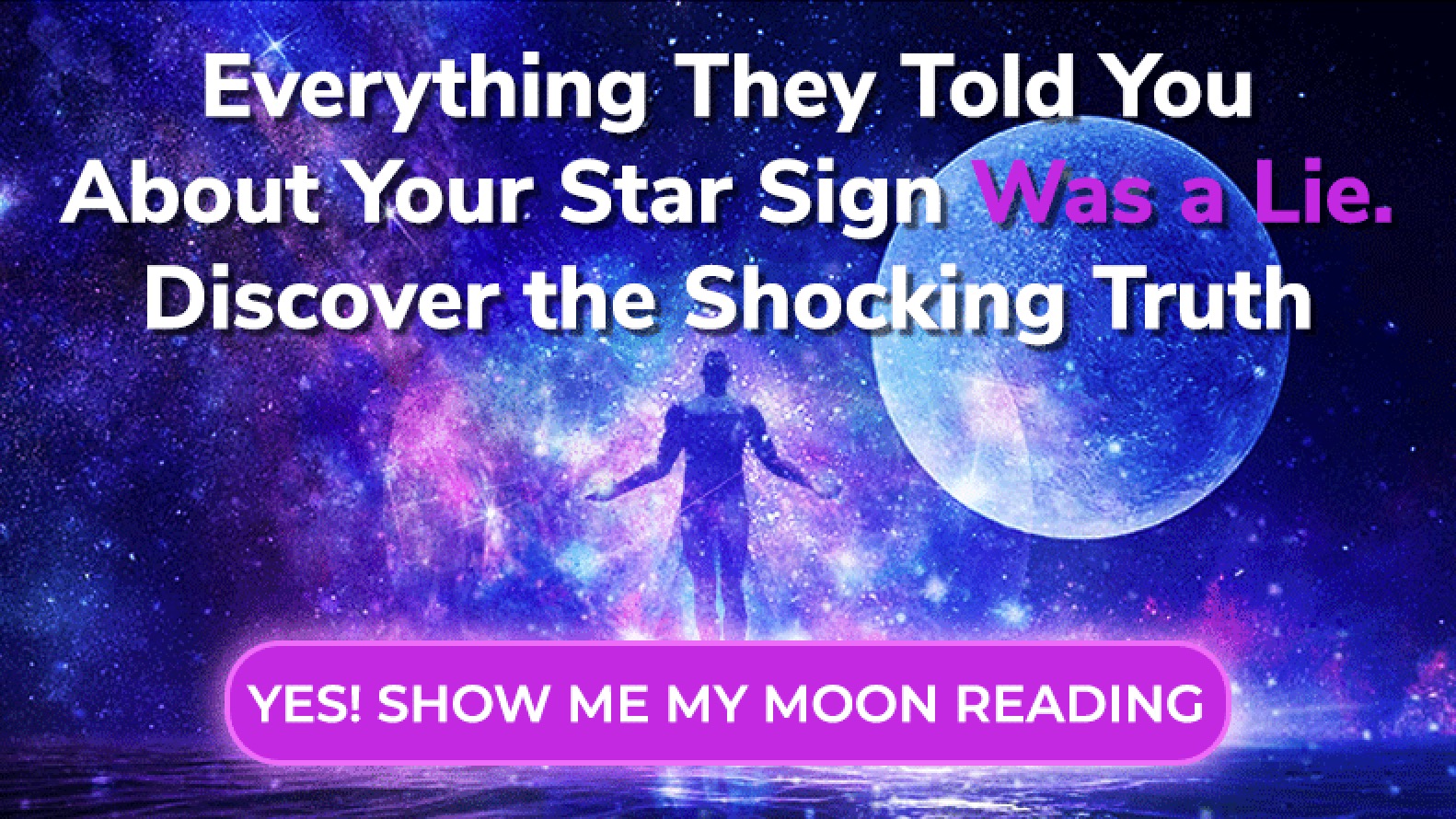 7th Sense Psychics Overview
Too many websites try to do everything, as a result, clients, especially first-timers are overwhelmed with the sheer number of choices of psychics, abilities, methods, and tools. As a result, they end up spending hours trying to navigate through a website. 7th Sense Psychics tries to avoid this dilemma by leading people straight to what they want – high-quality psychic phone readings. Thus, if you are looking for quick and instant reading, anytime, anywhere, this platform is the right one for you.
7th Sense Psychics: In a nutshell
At first glance, you can see their website as organized and professional. It is definitely inviting and intuitive, and they emphasized the convenience and ease of connecting to a psychic. Readings start at $15 for the first 20 minutes for new customers and a flat rate of $2.95 per minute for the succeeding minutes. Their website is also quite innovative, as it comes with features that allow you to review your recordings in all of your sessions using your mobile phone, be it Android or iPhone.
Another great feature of their service is they allow customers to earn reward points from purchasing bulk minutes. Also, they offer special deals of reduced prices if you purchase a specific number of readings each month. Moreover, they made the whole purchasing process effortless.
Pros and Cons
Pros
Affordable introductory readings
With plenty of active readers available at time
Fixed pricing and special deals for bulk users
Clear, easy-to-use, intuitive website
Easy to find and connect to psychics
With free readings (for 20 minutes) for referrals
Sample recordings of their readings to help you choose psychics
Cons
They didn't clearly say how they screened and selected their psychics
They didn't clearly say what they would do if you get poor reading
Psychic bios are short with little information available
No satisfaction guarantee
Only accepts American Express cards, Mastercard, and Visa
Limited customer service hours (closed on Sundays)
The 7th Sense Psychics Difference
As said earlier, 7th Sense Psychics conduct their readings through phone only. Although they have apps for both Android and iPhone that lets you browse through and choose your psychic on your phone. The app also provides free daily horoscope readings and a couple of commonly answered psychic questions. It would have been nice if they offered some ways to reach or contact their psychics, such as through email or instant messaging through their own app.
Also, they don't explain how secure their site is, though they do have a valid SSL certificate.
How to Use 7th Sense Psychics
You start by signing up on their website. Fortunately, they don't ask for credit cards. All you need to do is fill up the forms and you can start browsing through the different psychic profiles after that.
Navigating through their website is easy, everything is so well laid-out and clear to read and see. Purchasing credit calls and making a call to a psychic is super convenient on this platform.
With Pre-Recorded Messages of Psychics
One of the best features of their website, which also sets them apart from their competition, is they included pre-recorded messages of psychics for clients to listen to and compare to each other. This is a great way to give you an idea of what the reader sounds like and how he/she delivers the readings, his/her insights, and guidance, before entering a paid call.
Follow Feature Sends You Text Message Whenever Your Psychic is Available
Unfortunately, the website lacks basic functions, like filtering the abilities of the psychics, their preferred readings and tools, etc. Moreover, you can't search psychics by names. The ones displayed on the page are simply the ones available at the given moment.
The best thing to do once you have found the psychic you like is to click the "Follow" button. This will send you a text message when your psychic is online and available. This is quite a helpful feature, considering the shortcomings of their website.
Communication Options
While most of their psychics online offer readings by phone, many also offer chat readings.
For phone readings, simply add minutes to your account and dial the 7th Sense Psychic's main phone number before entering the extension number of your preferred psychic. Since you are paying by the minute, it will be best to prepare a few or more questions before you start calling.
Also, note that when you run out of time credits in your account while on the phone with your psychic, your phone call will disconnect automatically. You will hear a warning sign when you have one minute left. Unfortunately, you cannot top up your credits while on the phone. It would have been nice to have that feature so as not to interrupt your conversations and readings.
Try the App
They also have an app that works on both Android and iOS. The app has some nifty features, such as Ask an Angel.
The 7th Sense Psychics: Types of Readings Offered
It is quite challenging to find out exactly what types of psychic readings they offer, as they don't state it clearly on their website. You would have to click through each psychic bio or scan through their FAQs to get an idea.
After scanning through their psychic profiles, you can safely say they have all the standard readings you can expect from a psychic reading service site. Their services range from angel readings, clairvoyants, dream interpretation, fortune telling, horoscope readings, mind body spirit, relationship readings, and of course, tarot readings.
This is where they lag compared to some of its more established competitors, as they don't offer specialized or unique readings. Although, some psychics (albeit very few), claim to offer unique readings like deceased loved ones and pets, careers, and destiny.
Also, they don't provide ways to filter through their psychics based on reading types. To know the specialty of the psychic, you have to click and visit each personal bio, which can be a tedious and time-consuming task.
Nevertheless, almost all of their psychics use tarot cards for reading, you can see it under the "Tools" section. It seems like this is one of their requirements for their advisors.
7th Sense Psychic Screening Process
As said earlier, most of their psychics can use tarot cards. This gives an impression that proficiency in tarot cards is one of the requirements they seek for their potential readers. So if you prefer this tool for psychic readings, then you have lots of options on their platform. They are available at virtually any time of the day too.
All in all, it is unclear how they actually screen their readers. They claim to have a very rigorous screening process. However, it would have been easier to believe that if they share a little more information on how they actually go about their process. This is an important aspect that you need to deal with on this website, which is unfortunate since more and more psychic sites are sharing this information for clients' peace of mind.
How Good Are the Psychics?
Based on the comments of previous clients and ratings in their profiles, their psychics appear to be highly reviewed. Of course, as with most things out there, you have to take these reviews with a grain of salt, as it is undeniable that some psychic websites filter out bad reviews to make their pool of readers better than they actually are.
One thing to consider is that you don't actually need to register and become a member of their platform to leave a review. This means their reviews are left open to everyone.
Can you trust 7th Sense Psychics?
One of the best measures of their trustworthiness is a satisfaction guarantee. The good thing about their customer support is they will definitely address your concerns. They respond to emails within 24 hours. However, they don't provide a contact form for a refund, which would have been a huge plus.
7th Sense Psychics Pricing
Compared to their competition, pricing in 7th Sense Psychics is quite complicated.
Their pricing is categorized into four tiers, regular, bronze, silver, and gold. The idea behind these categories is that the more minutes you purchase on average each month, the more affordable the rate per minute will be. Basically, it is like a reward system for loyal customers.
Also, note that you cannot actually purchase a custom number of minutes. You are stuck in four choices, namely 5, 10, 20, or 50 minutes. With this tier, the most you will have to pay is $4.20 for the regular rate, and the most affordable will be $3.14 as a gold member.
While this pricing may seem too complex, it also provides options for clients.
For first-timers, make sure you take advantage of their offer of $7 per 7 minutes.
7th Sense Psychics Customer Support
They do provide an extensive and comprehensive FAQ section on their website that answers most questions that you can think of. You can also contact them by phone or on the "contact us" section in their website.
7th Sense Psychics Refund Policy
They offer a satisfaction guarantee, so if you are dissatisfied with your experience, you can contact their customer support team to help you sort your dilemma out
7th Sense Psychics: Conclusion
This site has chosen to do a few things great, rather than offering a bunch of services that they cannot perform right. They also offer special discounts and deals for those who are looking for more affordable readings. Their psychics are highly experienced in phone readings.
All in all, this platform is a great solution for people looking for quick and no-fuss psychic reading. Their services are reasonably priced (if not affordable).
Truly understanding 7 Sense Psychic Review could mean the difference between great happiness and misery down the line. Find a psychic medium near you today, whether you're in New York City, Chicago, Utah, Seattle in the US, or somewhere completely different, you can get the expert guidance you deserve. Don't forget you can also get a psychic email reading at low cost, or try the best online psychic reading sites  such as Kasamba, Oranum, PsychicOz, Bitwine, Everclear Psychic and more.
Frequently Asked Questions
Q. Is 7th sense psychics trustworthy?
A. Yes, absolutely. Though they don't provide enough information in their screening process, the website itself has been around for more than 15 years. This should give you a hint of their quality of service.
Q. How is the customer support at the 7th sense psychics site?
A. Their staff is quite friendly and compassionate. And contacting them is quite easy. You can reach them through your paid phone number, email, or messaging.
Q. Is it worth the money?
A. With an affordable price structure and plenty of highly rated psychics and spiritual advisers, 7th Sense Psychics is easily one of the better psychic sites out there that provides you with everything you need to know and see.