Are you searching for an honest, raw and unfiltered Keen Psychic review?
People have different motives and reasons for delving into the mystical world and psychic matters. Most people seek guidance for their important life decisions, some search for comfort from their worldly difficulties, others yearn for insight and wisdom from people whom they consider wise, and some seek enlightenment from their past, present, and future. Fortunately today, psychic advisors are within reach, with a few clicks on the computer or a couple of taps on the mobile phone. And you can talk to them about anything, anytime, anywhere. But as with other tools of the trade, not all who call themselves psychic experts are true to their claim.
Keen Psychics, on the other hand, has established its name as one of the most respected online psychic and spiritual reading services providers in the world for more than two decades now. How good are their psychic readers? Read this Keen Psychics review and find out.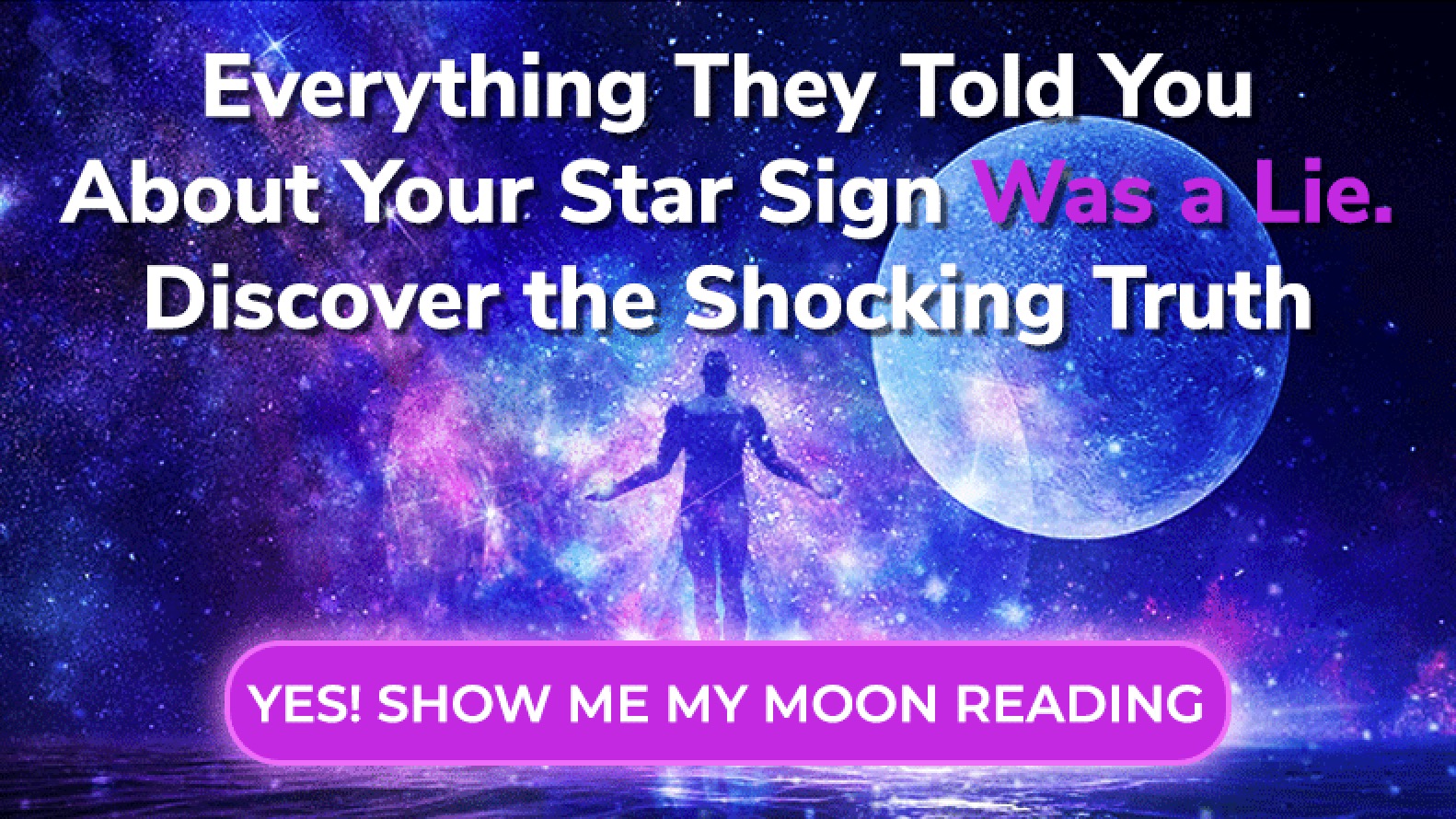 Overview of Keen Psychics
Keen Psychics has served over 35 million clients from all over the world in well over two decades, and they continue to do so with their ever-expanding pool of psychic experts, also from all over the world.
Established in 1999, this psychic reading website has gained massive glowing reviews, making it one of the most respected and reliable psychic sites there is today. Moreover, they offer an extensive number of psychic reading types, methods, and tools.
But the highlight of this website lies in the ability of its psychics to deliver accurate and quality readings. They take pride in having the most rigorous and stringent selection process, which allowed them to provide legitimate psychic experiences to each and every client for more than 23 years, and counting.
Keen Psychics: In a nutshell
Keen Psychics is one of the oldest psychic website reading services in the world. That should give you an idea of their reputation. They also have a wide selection of readings, from angel readings, astrology, western astrology, dream interpretation, horoscope readings, spiritual readings, past lives readings, sixth sense, life readings, tarot readings, etc. Thanks to their wide selection of advisors and psychics. With that said, they also offer readings using different psychic methods and tools.
With more psychic advisors than most websites out there, they are one of the very few psychic sites that offer live readings 24/7, 365 days a year.
Their website is incredibly intuitive and user-friendly. Everything is well-laid out, sleek, and easy to understand and navigate. You can easily find an advisor to talk to with just a few clicks of a button.
People love their affordable rates and 100% satisfaction guarantee.
Pros and Cons
Pros
• Well-established organization and trusted name
• Accurate and trustworthy readers
• Affordable rates
• Extensive network of readers from all over the world (1700+ gifted psychics)
• Quick and easy access to readers
• Available 24/7, 365, receive live readings immediately
• Scheduled reading (if your preferred psychic is unavailable)
• Readings are 100% anonymous
• 100% risk free and money-back guarantee
• Chat transcript available for you to review
• Frequently offers specials and promos
• With free trial access
• Less judgment
Cons
• No video chat or text option with your advisor, just call or chat
• The large number of psychics can be overwhelming for some
• Seasoned and popular psychics are quite expensive
The Keen Psychic Difference
Launched in 1999, Keen Psychics' website was originally meant to allow people to find psychics and contact them by telephone. While they still operate on that same idea today, the communication line is a bit more modern now.
More than 1700 readers are available
The website claims to have more than 1700 psychics in its pool, meaning there is always someone and something for everyone to talk to on their site. Whatever subject you want to ask about, or methods and tools to use for the reading, there will always be someone for you.
Extensive availability and experience of psychics
They don't only have thousands of readers, but they also brag about their skills and experience in various types of reading methods and tools.
With mobile app
Should you prefer to speak to an advisor using your mobile phone, they have an app for you. Their app lets you reach their advisor and get either quick or comprehensive psychic reading, anytime, anywhere, all with just a few taps of your phone.
Incredibly affordable introductory offers
The first 3 minutes of your first call will be on the house, while the next 10 minutes will be charged at an affordable rate of $1.99 per minute.
Types of Keen Readings
They have readings for almost anything you can think of; whether you are looking for practical advice and guidance in your most important decisions, answers to your most burning questions, or insights on certain aspects of your life, be it relationship with your loved ones, your career, and finances, etc., they can find a psychic for you.
Their psychic abilities and categories include:
Angel readings, astrologers (Chinese astrology, Mayan astrology, and Vedic Astrology) aura cleansing, cartomancy, chakra cleansing, Chinese astrologers, dream interpretation, Feng Shui, Mayan astrology, numerology, pet psychics, Psíquicos, or other psychic advice and otherworld connections.
As with most sites with lots of various readers, their rates differ from one reader to another. The most affordable ones start at $1.99, but some of the most expensive ones can go high up to $50 per minute. However, most of their "Featured Advisors" fall in the middle of the price range, which is $4.99 to $14.99 per minute.
Some of the most common categories include:
Psychic Readings
Basically the jack of all trades type of reading, general psychic reading provides insights, guidance, and peace of mind on various topics. This is the preferred category of people new to this psychic world, and by far, the best way to go to and start with.
Psychic reading usually focuses on your energy. They try to "read you" in order to hone in on your current path and help you navigate through what lies ahead of you. Typically, psychic readings will give you advice on which actions to take and which best options to choose to set you on your desired trajectory. In many cases, they are opportunities for clients to boost their confidence.
Psychic Mediums
Whether you are seeking comfort, closure, or ways to resolve the most burning questions in various aspects of your life, especially from your past, a psychic medium can help you communicate with the netherworld – particularly to your deceased loved ones.
Career and Work
This is by far, the most popular category among adults, as many ask questions about the uncertainties of their current situation at work, and in their chosen field. Advisors are great listeners, and they are also good at helping take the leap. Whether that is quitting your job and venturing to a new career path, or powering through the present difficulties you have right now.
Life Path and Life Questions
Similarly, if you are feeling lost and unsure of what you are supposed to do or your purpose here in this world, a life path advisor will help you find the answers you need to get over the vicious cycle of existential crises.
Most psychic advisor use life skills to "see" the future. Some useful tools to help their clients map out the best direction on where they are supposed to go. Depending on the psychic, you might get insights into your life's predetermined fate, or explore your options to make whatever life you want.
Love and Relationships
Another extremely popular category in Keen Psychics (and other psychic reading websites), is Love and Relationships. Readings from this category can help clients improve their understanding of their relationship and navigate through the intricacies of their love life. Keen Psychics, in particular, are well equipped in giving specific details in their readings.
This category encompasses multiple subcategories, from soulmate connections, single and dating, cheating and affairs, parents and children, breaking up and divorce, etc.
Tarot Readings
Tarot readings are one of the most common tools for online readings, and why not, as it is also one of the most tested-and-proven tools throughout history.
Tarot readings at Keen Psychics can help clients unravel the mysteries in their lives by predicting possible outcomes of different paths, decisions, and options, while also assessing outside influences that may come in their way.
While most psychics can give you good readings on various topics, it is best to consult a psychic who specializes in this tool. Fortunately, Keen has lots of them on their site.
Dream Explorations
Since the dawn of time, dreams have always been a source of fascination. Different civilizations and cultures from all over the world have different processes of assigning meaning to dreams, from images elements, etc. Psychics who focus on dream explorations don't just read dreams, they help their clients read and explore their dreams, including all the seemingly random images and symbols.
Many times, dreams point to repressed thoughts or memories of the subconscious. In some cases, they forecast the future, give warnings for impending problems and catastrophes, or signal the body for a possible illness.
Spiritual Readings
While reading your external circumstances like careers, finances, etc., are all important, so is your internal healing. Spiritual advisers from Keen Psychic are well-versed in giving spiritual readings and help you rediscover the most important values in your life.
Other Readings Types
The ones mentioned above are just the common and popular reading categories. You may want to find answers to a more specific niche category. Well, you are glad to know that Keen Psychics has tons of niche categories for you, from numerology, aura cleansing, chakra cleansing, angel cards, feng shui, and more. Browse through the category section and see which one fits your needs.
Keen Psychics Review: How to Use
As with most psychic reading service sites out there, you need to make an account on Keen Psychic's platform to use their service.
Creating your account
To create an account, simply head to their homepage and click the "Register" button. It is the blue button found on the top right. Clicking the button will show the prompts to jump you into a call or to book an appointment quickly.
Finding your psychic
On the Home page, go to Psychic Match Tool and then choose your category and preferred reading communication method. Make sure to choose the price range before clicking the "Search" button.
Scheduling a reading
Once you have found the reader you like, click their name to check out their full profile. You can also head straight to reading by either choosing the "Chat" or "Call" button on the right side. Depending on the availability of the psychic, you may choose to get one now or schedule a reading.
Arranging a call
One of the nifty features of Keen's website is that clients can set a call with multiple psychics at once, as long as there are enough funds to cover at least the first minute of the conversation. Clients can connect with their preferred psychics as soon as they are available. However, this doesn't guarantee that the psychic will reach out during those specific times. You can, however, set a limit on how long you can wait for their availability. Clients will also be given an estimated wait time based on the average call duration and number of customers in line.
Arranging a chat
In terms of chat, however, clients can only set one chat at a time with the psychics. Also, there is no guarantee that the chat will occur at the set time. Requests also expire after 24 hours.
You can, of course, get SMS notifications when your preferred psychic reader is available and ready, along with a chat link. As soon as you get the text, you have two minutes to log in and start your conversation with your psychic. As with calls, you will be given an estimated wait time based on the average duration of the chat and the number of customers waiting in line for the psychic.
Keen Psychics Review Screening Process
As an assurance for their clients that all of the readers in their library are legitimate, Keen screens every psychic who applies on their platform. They ask for identity verification and conduct thorough background checks, content quality reviews, and skill assessments.
While some clients have complained about the services of some psychics, this is something that is not uncommon in most, if not all psychic reading websites, this is because some energies simply don't match well. Thus, it is best to take your time to get to know the psychics better by reading through their bios in order to find someone who can complement your spirit and energy better.
How Good Are the Keen's Psychics?
As said multiple times throughout this Keen Psychic review, the company has been around for more than two decades. This should give you an idea of how trustworthy and how good their readings are.
Obviously, when managing more than 1700 listed psychics, you can expect that there will be a few bad apples in the bunch. What is good about this company is they are continuously cracking down on these unprofessional psychics and they are definitely reading through the reports and reviews of the clients. The company is quite protective of its reputation and wants to give the best experience to each and every client possible.
All in all, the vast majority of their psychics have garnered glowing reviews and feedback over the years. Some of the top psychics have more than 35,000 to 81,000 readings. They say they have done over 42 million readings for more than 14 million people throughout their existence. That's quite an impressive number, considering they only had as few as 33 complaints according to Better Business Bureau to ensure customer satisfaction.
Can you trust Keen Psychic?
If you are still not sold with the digits mentioned above, then you will be glad to know that Keen Psychics is one of the very few websites in its industry that offer a 100% satisfaction guarantee.
Unsatisfied users are allowed to request for up to $25 to be credited back to their accounts once every 30 days. Complaints and requests must be submitted within 72 hours of the conversation. Not a lot of websites can do this kind of satisfaction guarantee.
Keen refunds are usually processed within 1 to 2 business days, while credits can be used for another reading.
Keen Psychic Pricing
Keen's pay-per-minute pricing structure is not very different from its competitors. Psychic readers can set their own rate of price per minute (as it should be). The cheapest is $1.99, while the expensive ones go up to $30 or even higher. The average price for the majority of their readers is around $10.
The payment structure is also quite straightforward, and they don't offer bulk credits, value packages, or bundles. They do, however; offer an introductory promo of either free reading for the first 3 minutes or an affordable reading priced at $1.99 for the first 10 minutes. They recommend the second option, as it is usually the better deal in most scenarios.
Their payment methods include credit cards (American Express, Discover, Mastercard, and Visa), debit cards, PayPal, and prepaid gift cards.
Keen Psychic Customer Support
When it comes to customer support, you can contact Keen through their contact form on their Customer Support page. Simply fill out the details of your concern and click "Submit". It takes one to two days for them to respond to these messages, which is a little bit disappointing.
Nevertheless, some of the questions are answered in their FAQ sections and Readings 101 page. They have provided detailed and useful information on a lot of possible concerns, from site services, offerings, and other features you may think of.
Keen Psychics Review: Conclusion
Keen Psychics stands out from the sea of psychic service websites for its quality, reliability, and trustworthiness. With thousands of readers on board ready to pick up the call, anytime, anywhere, they are one of the very few sites in their industry that offers reading worldwide.
This website also features articles and horoscopes that focus on helping their clients get a better understanding of who they are, what they are looking for, and where they should be going in their lives, be it a physical place, emotional, or psychological state.
With that said, they are one of the few sites with an incredibly long list of different psychic reading categories to choose from, all are specifically designed to help people find the unique and specific guidance and insight they need, in whatever aspect of their lives.
They have great customer support and satisfaction guarantee to back these all up too. They made sure you understand their customer support policies to help you not just in navigating through the website, but also to give you the best experience possible.
Their website is simple, clean, and intuitive. Extremely easy to use and navigate through. And since you can only communicate through phone, chat, and mail, they have this sense of discretion and privacy, which is usually not seen in many psychic sites. Though some people will prefer live video readings.
When it comes to their integrity and honesty, there is nothing much to complain about. There is no shortage of trustworthy readers, as their reviews are well laid out. When it comes to pricing, their system is simple and straightforward – you pay per minute without any pressure to do add-ons, overspend on packages, or confuse yourself with credit systems.
All in all, Keen Psychic is an absolute delight for anyone looking for quick answers in their spiritual quest or various aspects of their lives.
Truly understanding Keen Psychic Review could mean the difference between great happiness and misery down the line. Find a psychic medium near you today, whether you're in New York City, Chicago, Utah, Seattle in the US, or somewhere completely different, you can get the expert guidance you deserve. Don't forget you can also get a psychic email reading at low cost, or try the best online psychic reading sites  such as Kasamba, Oranum, PsychicOz, Bitwine, Everclear Psychic and more.
Frequently Asked Questions
Q. Is Keen online legit?
A. Absolutely, yes! The company has been around for more than 20 years, and they have established a reputation as one of the most trustworthy and highest-quality psychic review sites on the planet. They have a really strong customer base, and they take good care of their customers with affordable pricing, great customer support, and a satisfaction guarantee.
Q. How accurate are Keen Psychic Readings?
A. The accuracy of reading depends so much on many factors, but ultimately, it is influenced by the psychic you choose. Nevertheless, their psychics provide quick and easy virtual access to various types and tools of psychic readings, giving you the best opportunity to get various insights and guidance.
Moreover, they also hire clairvoyants as independent contractors, and users have the power to choose whoever suits their preferences and needs best, based on the reviews of the advisors.
Q. Is there a mobile app?
A. Yes, they have a mobile app version of their service for both Android and iOs, even for iPadOS. However, before you download these apps to your phone and use them to find psychics for yourself, note that the extensive search and filtering systems, along with some other nifty features, are only available in their website's desktop version.
The biggest benefit of the mobile app, of course, is that you can access their service anytime, anywhere.
Q. How can I get the best psychics on Keen?
A. They use a rating system of 5, with 5 being the highest, and 1 being the lowest.
You can filter through the ratings and read their reviews to find which psychic suits you best. You can also search for psychics with certain areas of expertise or tools that you prefer.
You will be hard-pressed to find anyone below the rating of 3 on their website, as the majority of their readers are at 4.5 to 5 stars.
Q. What type of information is available for their psychic readers?
A. It is largely up to the psychic readers to provide the information they want to share. Thus, not all readers have a comprehensive and detailed information section in their profile. With that said, however, all of their top readers provide a short introduction of themselves and their gifts, their background, and how they approach their psychic readings. This will give you enough information about their style and methods.
Should you prefer a certain language for your reading, many of their readers have indicated what languages they can speak.
Q. Can you block and unblock an advisor?
A. Yes. If some reason you don't want to be in communication with certain readers, Keen allows you to block or unblock a reader. The second you block a reader, you will no longer receive their messages or place a call or chat with them.
To block a certain advisor, simply head to Mail, click Options, and then click Block an Advisor. You will be prompted to enter the name of the advisor.
To unblock a certain advisor, head to Mail, then Options, and then click Block an Advisor button. Under unblock users, choose the advisor's name and click Unblock.
Q. Can I create a favorite list of my preferred readers?
A. Absolutely, yes! Simply click the heart-shaped icon next to the profile picture of the advisor in their profile page. The top psychics you chose will be automatically added to your favorite list on Keen.
Q. Can you ping your preferred advisors?
A. Yes, Keen Psychics allows users to ping their favorite psychics through the site's instant messaging feature.
Q. Do their psychics work for the company?
A. No. As with most online psychic sites, their psychic advisors and spiritual experts are independent contractors. The site itself is simply a platform for both advisors and clients to connect and communicate through.