Are you here because you want to learn more about Path Forward Psychics? If so, you've come to the right place.
Clairvoyants, diviners, fortune-tellers, mystics, psychics, shamans, spiritualists, etc., have all been around since the dawn of time. Conquerors, emperors, kings, and rulers from all ancient societies consult them for their insights and guidance, not just in times of desperate needs, but for making most important. Psychic readings are no longer exclusive to rulers. The advent of the internet made it possible for psychics to reach more people. Now, anyone can get accurate psychic readings online from experienced psychics, anywhere, anytime.
One of the better psychic reading websites out there is Path Forward Psychics, a relative newcomer that has slowly established itself as one of the most trustworthy psychic lines in the online world.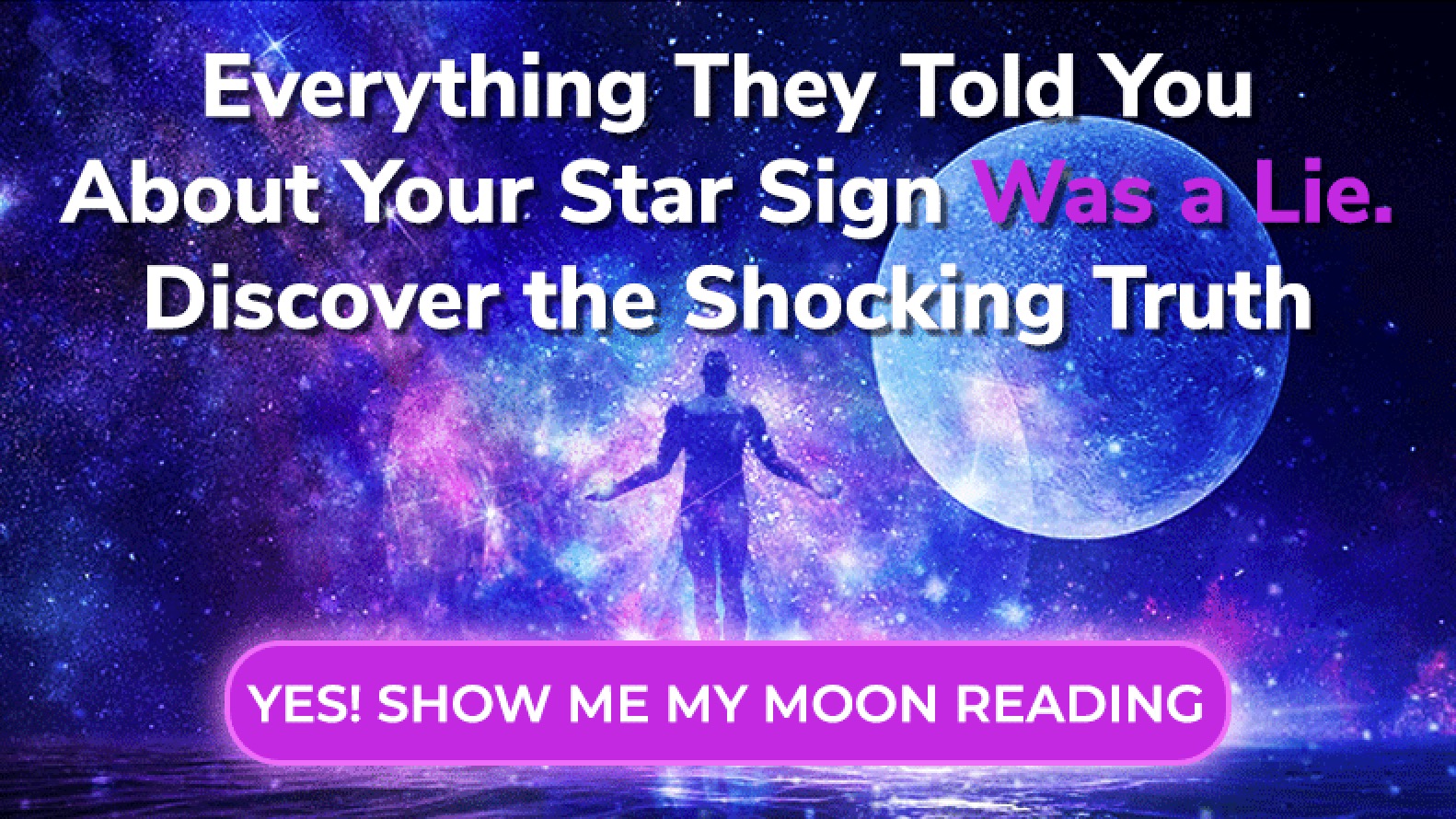 Path Forward Psychics: An Overview
Path Forward Psychics may be a newcomer, but in just over a year since its establishment, it has become one of the better places online for intuitive coaching and life changing perspective from an authentic spiritual advisor. While it doesn't boast a huge pool of online psychics and readers that older and more established sites have, or an app for quick and convenient access to online psychics, its accurate readings, business model, and affordable pricing structure easily made them a strong contender.
Pathforward website doesn't only offer quick access to their clairvoyant readings, psychic readings, tarot card readings, and spiritual life coaches; they also have lots of free stuff for every visitor, from informative and easy-to-read blog articles, daily detailed horoscopes, gifted psychics' guides, and love compatibility calculator.
In a nutshell
Pathforward psychics' website is specifically designed with the users in mind. Creating an account is made super easy, and everyone can avail of the low-cost introductory offer of $0.83 per minute, which is easily the cheapest rate you can find on the internet today.
Also, users can take advantage of the Peace of Mind Promise, which is Path Forward Psychic's 100% guarantee that offers a full refund if they are dissatisfied with their online psychic consultation. This is a great guarantee for people new to psychic readings online. Note that this only applies to consultations of under 20 minutes.
Pros and Cons
Pros
• Intuitive website with easy-to-use filtering system
• With subscription service and rewards program
• Customized advisor profiles
Cons
• Limited pool of clairvoyants, psychics, and readers
Types of Psychic Readings
Pathforward website offers multiple ways to filter your psychic search. This means you can easily narrow your options down and find the psychic that you think suits your needs or solve the specific problem you are facing.
The most popular categories include:
Psychic Astrology Readings
These psychics use ancient astrological principles to determine how your present energy affects certain aspects of your life, from your career, relationships, and even life path.
When looking for a psychic astrology reader, make sure you search for one that has a good energetic match for you, someone that resonates with your character and personality. Moreover, include important details, such as the date, time, and place of your birth, as this can provide better and more accurate psychic readings.
Psychic Tarot Readings
Tarot reading has been around since time immemorial and is definitely one of the oldest and most trusted tools of psychics. If you haven't had this type of reading before, then you will be glad to know that Pathforward readers are adept at this tool, and they are more than happy to guide you through the process with storytelling and specific guidance.
Psychic Love Readings
Readings for dating and love have evolved so much throughout modern times. At Path Forward Psychics, they get straight into the gist and details, saving your clients from the stress of searching for love. They provide highly accurate insights and valuable guidance.
The best thing about their psychics here is they don't give you false hopes. Rather, they comfort and inspire you, but at the same time, they give realistic information about the facts of your present and the fate of your future, and how and when to change it.
Clairvoyant Psychic Readings
While it is easy to be skeptical about clairvoyant readings, Pathforward Psychics use stringent screening processes to make sure clients always get the most experienced and accurate clairvoyants in their queries. They have a good selection of 5-star rated clairvoyants.
Intuitive and Easy Filtering of Psychics
What they lack in quantity, they made up for quality. Though they don't have a huge selection of psychics in their pool, all of the psychics on their website offer variety of readings. And searching through them and narrowing your option is made easier with their intuitive filtering options, as they let you choose psychics by the topics they cover. Some of the options are:
• Love readings, sex, and romance
• Career and money
• Family and friends
• Spirituality
Moreover, users can also filter psychic readers through psychic gifts, gifted psychics options include:
• Empath
• Clairvoyant
• Clairaudient
• Clairsentient
• Mediumship
• Intuitive
• Intuitive lost objects
• Pet Psychic
Should you want to go even deeper than that, you can also filter psychics through tools, such as:
• Angels
• Ancestors
• Astrology
• Cards
You can even filter through the communication style you prefer, such as:
• Conversational
• Compassionate
• Easy
• Direct
• Expressive
• Inspirational
• Thoughtful
Path Forward Psychics also offers psychic readings in English or Spanish. Not a lot of psychic reading service websites offer this option.
Unlike other psychic advisors websites where different psychics have different rates, Pathforward's pricing structure is standardized. This means there is no need to filter by price. This is a great feature as it means everyone gets the same quality of online psychics with superior psychics abilities, without compromising rates between different psychics.
Easy-to-Understand Reader Information
Path Forward Psychics made sure users understand all the reader information available about the psychics easily. Thus, they made their descriptions of their readers' abilities and gifts short, concise, and in a quote style, with extension numbers. Psychics also have a short video message on how they describe their abilities and services, allowing the user to hear their voice first.
The website also provides an interview-style questionnaire where the readers are asked about all sorts of subjects, from "what can make the world a better place", to "what can clients expect from your readings". They also provided the schedule and ratings of the readers, along with the reviews from their previous clients.
How to Use
Pathforward website is intuitive and super easy to use. The straightforward no-nonsense layout makes it so easy to navigate even for first-time users.
If you are in a hurry and are looking for a psychic reader or spiritual guidance quick, the site can immediately connect you to its available psychics through its quick connect to tool. Should you wish to explore a little bit more, you can check out the "Our Psychics" page and read a little bit more about their psychics. From there you can learn about their pool of different psychics, their abilities and tools, availability, and timezones. They also made it easy to read customer feedback and reviews on their psychics.
Signing up with Pathforward is pretty easy. However, note that you have to choose and pay for your preferred introductory package when making an account. This, however, only requires a few basic details.
To back their satisfaction guarantee claim, Path Forward Psychics has some of the best customer services in the industry. If you can find an answer to your questions on the site, you can refer to their FAQs.
24/7 Customer Support
Customer support is available 24/7. This means whatever issue or problem you have, they can easily resolve it. Their friendly representatives will answer your questions within just a few minutes.
They actually offer three ways to ask for assistance, via live chat, email inquiry form, and mail.
Favorite Psychics Feature
After using the website on a regular basis, you will feel a connection to some of your preferred metaphysical life coaches and psychics, which is expected. If you find a few specific psychics you like, you can add them to your Favorite Psychics page. Simply click on the heart icon to add them to that page. This will allow you to connect to these psychics quickly and easily in the future, and even keep track of their schedules.
You can also save your questions as notes from past readings, or discover special discounts from these readers.
How Much Does PathForward Psychics Cost?
Standardized Pricing Structure
As said earlier, Pathforward uses a standardized pricing structure for all of its services. That means whether you are looking for an authentic spiritual advisor, psychics horoscopes daily yearly, empaths, or clairvoyants for any specific queries, you will pay the same flat rate. This standardized pricing means standardized quality, no matter which psychic reader you choose.
They have by far, the best pricing structure in the industry. While they have a welcome offer of $1 per minute for either 10, 20, or 30-minute reading sessions, and three free minutes regular rate, their standard rate for a regular psychic reading for return clients is only $5 per minute. Many psychic reading services websites out there may offer as low as $1.99, but their premium readers are priced at up to $12.99, while their average rate can be as high as $8. This is what sets Pathforward Psychics apart – they made sure to all their authentic spiritual advisors and psychics, in all tools, gifts, experience levels, and specialty, are all available for their clients.
Subscription Program: The Inner Circle
Path Forward also offers monthly subscription services called inner circle subscribers for only $24.99/month. On this setup, clients get free 10-minute reading (priced at $50) and an additional 10% off on all other readings. New clients also get one free 10-minute chat reading and another 10-minute phone reading, also for free.
Rewards Program: In Sight Rewards
For their rewards program, PathForward offers a feature called In Sigh Rewards, where clients can earn as much as 3% of every dollar spent on the website. This can accumulate into reward dollars that clients can use for more readings in the future. Clients can earn up to $45 reward dollars each month. Note that this rewards program must be activated in the client's own account.
Path Forward Psychics also send promo codes to their registered users regularly which include discounts and more.
Is it Legitimate?
Absolutely, yes. They actually go above and beyond to ensure you get the answers you need. Accessing and using their website is super easy, thanks to their intuitive and no-nonsense layout. Also, they make it easy for clients to connect to their favorite/preferred readers.
The site's code of ethics is based on privacy, confidentiality, professionalism, integrity, and security. They prohibit any psychics from sharing personal beliefs and values with their customers and are trained to treat each customer with the highest quality service and respect.
Conclusion
PathForward Psychics may be relatively new, but in the short span that they have been around, they have quickly established themselves as one of the most trusted websites for accurate psychic readings. Their affordable and standardized pricing allows clients to connect to the best spiritual life coaches and paid psychic reading to the customer satisfaction.
Truly understanding Path Forward Psychics could mean the difference between great happiness and misery down the line. Find a psychic medium near you today, whether you're in New York City, Chicago, Utah, Seattle in the US, or somewhere completely different, you can get the expert guidance you deserve. Don't forget you can also get a psychic email reading at low cost, or try the best online psychic reading sites  such as Kasamba, Oranum, PsychicOz, Bitwine, Everclear Psychic and more.
Frequently Asked Questions
Q. How do they screen potential psychic readers?
A. Clairvoyants, card readers, and psychics in Pathforward are sourced by Expert link, one of the trusted psychics healer spiritualist companies out there. They background check, and check the experience and gifts of their would-be psychics, before putting their abilities to test.
Q. How easy is it to sign up?
A. Setting up your account at Pathforward is incredibly easy. The website signup page is simple and easy to follow. Simply click on "Welcome Offers" located at the header to choose the length of your session or decide whether you need a monthly subscription service. The site itself is safe to use, as they adhere to a strong code of ethics to ensure clients' privacy.
Q. What kind of customer support can you get?
A. They offer 24/7 customer support through their psychic hotline. You can reach them through phone, email, or via chat. You can call phone support (1-866-866-5949) for more information.
Q. How easy is it to request a refund?
A. Processing your refund request is easy in this paid psychic reading website. Simply fill out the refund form and they will do everything for you. However, some conditions must apply before you can be eligible for a refund. All refunds must be requested within one day of the reading.
Q. Is my personal information safe?
A. Yes, they have some of the best privacy policies you can find. They also implement one of the most advanced security software to further protect client information and details.