Are you considering a new career path and find yourself wondering about how to become a spiritual coach? There are lots of benefits to starting a coaching business at home or online. But more importantly, this is a rewarding career path for anyone who wants to make a difference in other people's lives. If you have some coaching experience, then that is a bonus.
Whether you've had a successful spiritual life and want to help others, or you feel that you can use your coaching skills to transform lives, you are on the right path. Not only do you have the potential to help others with their spiritual growth and personal development, you can also have a financially-rewarding career.
In this guide, you will learn everything you need to know on how to become a spiritual coach and the practical aspects of starting a spiritual coaching business.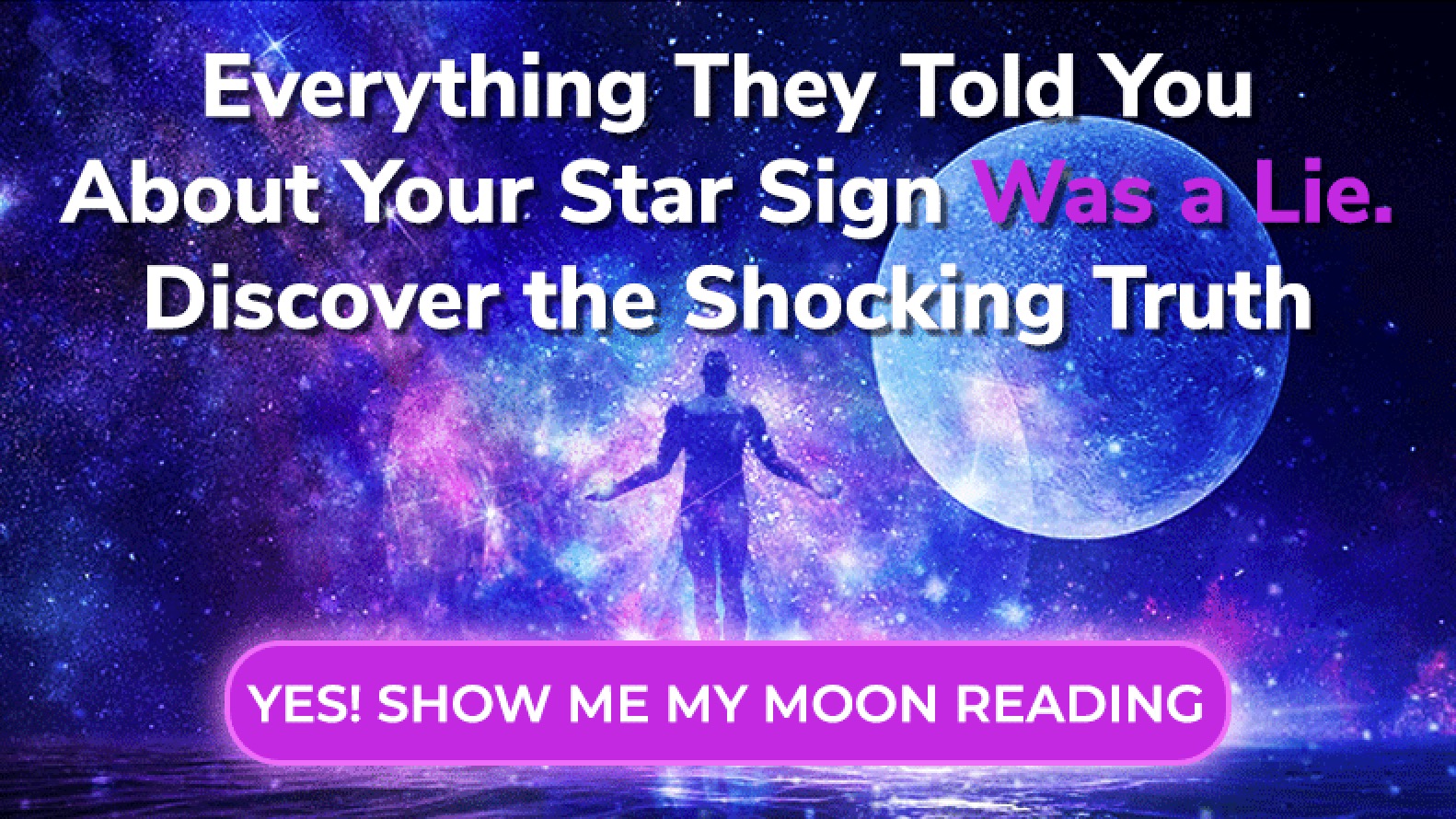 Why Choose to Become a Spiritual Coach?
Before you dive into the steps to start a spiritual coaching career, first you must reflect on your own spirituality and personal development. It takes more than skill to succeed and become a good life coach. You must also possess the passion and dedication in spiritual coaching.
The best life coaches provide their clients with the healing tools to attain self-love and a deeper understanding of their spiritual path. Your goal is to help harness their energies to widen or change their perspective about their spiritual and religious beliefs. It involves turning their negative thoughts into a positive mindset.
There are no hard and fast rules on how you can impact the collective consciousness of your clients. However, you need to find your inner voice so that you can influence your clients to do the same for their lives, as well.
Needless to say, spiritual coaching is not for everyone. While it can be a fulfilling and rewarding career path, not everyone is cut for the coaching industry. There are also many hurdles that you must face to remain competitive and to ensure that you become one of the most successful spiritual life coaches that will attract the ideal client.
Step by Step Guide on How to Become a Spiritual Coach
To become a spiritual life coach and make it into a business, you need to follow the steps recommended here.
Step 1: Get a spiritual coach certification.
While it is not a legal requirement, you must enroll in a coach certification program. You can find plenty of certification programs online but choose the ones that are accredited by the International Coach Federation (ICF) to ensure the quality of the professional certification.
Formal training will give you an edge over other spiritual life coaches. The training program will provide you with the essential knowledge for your coaching business and also gain the trust of your potential clients. Getting your spiritual coach certification from an accredited institute gives you an upper hand over other coaches that don't have them.
In addition, you must also compare various certification programs based on the content of the course. Make sure that you examine the curriculum and to assess the methodologies to help you become one of the successful spiritual life coaches.
Moreover, choose a life coach certification program that also teaches you how to handle your clients. It should also focus on the business side of running your coaching practice.
Step 2: Choose an online platform for your coaching business.
The next step is where you take concrete steps to build your life coaching business. There are many platforms available and Passion.io is one of the best ones.
Passion.io is an online app builder that allows you to create your own app in minutes! It is a platform for creators in various industries that enable you to make a living out of your skills or passion. It is equipped with all of the necessary tools that showcase your coaching skills and attract more clients to your business.
The app builder tool allows you to provide live streaming and on-demand services to your clients. Thus, it allows you to offer more value to your clients as they have more flexibility when accessing your services. You can also drip content to your clients to make them more focused and engaged. Furthermore, you have access to an interactive community wherein you can get the support you need in scaling your business. It also provides a platform for your live coaching sessions and make life changing connections with clients.
Selling your knowledge and skills is now made easy with Passion.io, which is why it is one of the best platforms for anyone who wants to become a spiritual coach. This platform is also accessible across many devices such as smartphones, tablets, and desktop computers. Therefore, you can reach more potential clients through spiritual coaching in this platform.
Step 3: Pick a niche
If you want to become a spiritual coach, there are various options when it comes to picking a niche. A niche is specific area of the practice that has a target group as your ideal client. In addition to completing an accredited program for certification, it also helps you to focus on a specific area of expertise to attraction more clients.
For example, you can choose to become a holistic coach that uses a spiritual approach to help clients achieve personal development. This type of coaching package requires coaching experience in this particular field. You will help your clients achieve mind/body connection and gain mastery of their lives on a spiritual level.
Another example of a niche in the spiritual coaching field is the meditation coach. As a coach, you will teach clients how to use meditation as healing tools to combat stress and improve their well-being. You will also be using the spiritual element to guide your clients to achieve their desired results.
You can also use your life coach certification to become a mindset coach. This type of coaching is when you help people achieve their goals by adopting the right mindset. Your responsibility is to teach your clients to gain clarity about their goals and what they need to achieve them.
There are more niches that you can explore once you get certified in spiritual life coaching. Be sure to explore your options to see where you will excel in most.
Step 4: Set up your coaching business legally.
Choose a legal structure for your coaching practice. The first thing you must do is decide on the legal structure of your business. Your chosen legal structure will impact how you operate and how you pay your taxes. Make sure to decide on your business legal structure before you register your business.
The common business structures are sole proprietorship, partnership, limited liability companies (LLC), and corporation. If you're not sure, you can always consult a lawyer to help you understand the differences and benefits for each type of business structure.
After that, choose your business name and register it. Make your coaching business name catchy and easy to remember. Once you register your business name, you can apply for a trademark or DBA. You can also use your business name when you apply for a domain name (for your coaching website).
Step 5: Define the services you offer.
To become a spiritual coach, you must identify the list of services you provide. This is an important step because you want to be able to provide services that maximize your skills and also compete with other life coaches.
Ask yourself these questions:
• What will I offer to my clients?
• Do I have services that other life coaches do not offer?
• How do I make a distinction from other spiritual life coaches?
It is also important that you identify your ideal client. This will enable you to match the services you offer as a life coach based on the services they need or expect from you. When choosing your service lineup, you have to understand that most clients do not think about your techniques but rather in the results you can offer them. Hence, use that as a guide when you establish a coaching session – the techniques and processes you use to achieve your desired outcome.
This is also your chance to formulate how you want to deliver the services and your coaching packages. You can offer in person consultations, virtual consultations, or a combination of both. Design a coaching package that will appeal to a wide range of clients and what is most convenient for them. You can even offer group coaching, if you think it will help you target more clients.
Step 6: Pricing your coaching sessions.
This is another critical step if you want to become a spiritual coach, specially a successful one. The goal is to make your coaching packages as competitive as possible. While a successful spiritual life coach can charge up to $200 per hour on their clients, you must understand that it's only because they have established years of coaching experience and credibility.
You can't expect to charge the same price when you are starting out as a spiritual coach. Start with baby steps and offer competitive pricing, if that will help you remain competitive in the coaching industry.
The goal is to establish your name in the coaching industry until you can build your reputation. On average, spiritual coaches charge $50 per hour or per session. You can use a per-session or hourly approach when providing your service. Make sure to define how long each session will be, if you choose to take the per-session approach.
Once you have gained enough clientele base as a life coach, you can gradually increase your price. It is also important that as you scale your coaching business, you continue to learn and enroll in formal training. The more skills and knowledge that you have, the more you can bring in clients that will grow your coaching business.
Marketing Strategies for Life Coaching Business
How do you get clients for your business as a spiritual life coach?
This is a common dilemma faced by aspiring spiritual coaching experts. You can use a variety of marketing strategies to attract the right clients to use your service.
The first approach is to offer your coaching services to your network. For example, you can offer free life coaching services to interested clients. The goal is to put your name out there. Let them know that you have the skills that they need and would offer solution to their life problems. Once you are able to get people's attention, you can bank on the concept of word-of-mouth marketing and get referrals for your coaching business.
Another approach is to establish relationship on social media. You need to build a social media presence if you want to become one of the successful spiritual life coaches. Use your social media pages to introduce yourself and your services. The goal is to offer value to your followers so that you can also establish your credibility in the industry. Share valuable tips and provide insight into the services that you offer. Get them interested in what you do and offer.
Next on the list of marketing strategies to become a successful spiritual life coach is to get your face and name out there. Get yourself interviewed in podcasts and other relevant coaching platforms. You can also offer to write guest blogs on other established coaching websites so that you can tap into their market reach and gain exposure for your name and your business. This is one of the most effective strategies that life coaches rely on to boost their spiritual coaching business.
You can also try other techniques to bring in more clients to your coaching business:
• Build and expand your network. Build relationship with fellow coaches, especially those in other niches. This will help you gain professional referrals. It also helps to get the support from other certified life coaches because it adds credibility to your name when you have professional affiliations.
• Be business savvy. Know how to create coaching packages and to offer them up so that your clients will find them hard to resist. Work on knowing how to market yourself and your services to attract more clients.
• Focus on your goals. What is it about spiritual coaching that motivates you? Focus on that. Use your story to compel your clients to trust in you and believe in what you can do for them. Make sure to share that story in your website and social media pages. It will help your potential clients feel connected to you.
• Target your ideal client. Get to know what your client needs and focus on that when marketing your services. Your goal is to differentiate yourself from other life coaches.
• Know your competition. It is important to analyze what they are doing that is helping them succeed and think of ways that you can incorporate some of that into your coaching business.
• Position yourself as an expert. There is no better approach than this to gain clients for your coaching business. As mentioned above, you have to put your name out there – go on podcast interviews, get featured on magazines and TV shows, etc. Let your target clients know that you know what you are doing and you are the best in it.
Final Thoughts
Spiritual coaching is one of the most rewarding and fulfilling career options out there.
However, the coaching industry is a competitive one. You must be consistent and dedicated in your craft to ensure that you possess the best coaching skills to attract the ideal client. This is also an industry that is built on trust and authenticity. Make sure that you can showcase that before you pursue this career and become a successful spiritual life coach.
You have all the information you need to get started on your spiritual coaching business. Use this information to build the foundation of a successful business and find fulfillment in your chosen career.
Truly understanding How to Become A Spiritual Coach could mean the difference between great happiness and misery down the line. Find a psychic medium near you today, whether you're in New York City, Chicago, Utah, Seattle in the US, or somewhere completely different, you can get the expert guidance you deserve. Don't forget you can also get a psychic email reading at low cost, or try the best online psychic reading sites  such as Kasamba, Oranum, PsychicOz, Bitwine, Everclear Psychic and more.
FAQs on How to Become a Spiritual Coach
What do I need to become a spiritual coach?
The first step to become a spiritual coach is to enroll in a certification program. This program will equip you with the tools, knowledge, and techniques that will make you an effective spiritual life coach. This is also an essential step if you want to start a spiritual coaching business because it gives you credibility, such that you can get coaching clients.
How much do spiritual coaches make?
It depends on the level of expertise and experience of a life coach. However, the average annual earning of successful spiritual life coaches with a steady stream of coaching clients could be as high as $124,000. Meanwhile, the average hourly rate ranges from $100 to $200 per hour.
Do you need a certificate to be a spiritual coach?
There is no licensing requirement before one can begin a spiritual coaching business. However, a spiritual coach certification can give you an edge in your aspiration to become a spiritual coach. This will give your coaching clients more confidence and choose your life coaching business over the other spiritual life coaches.
What does a spiritual life coach do?
A certified spiritual coach explores the connection of a person to the Universe. They guide clients to explore their spiritual side to overcome major life issues and hurdles. They can also aid individuals who are struggling with their spiritual journey and are seeking their life purpose. Spiritual life coaches help their clients gain a deeper understanding of the world they live in.
What makes a good spiritual coach?
To become a successful spiritual life coach, you must possess the basic coaching skills. It is also important to continue learning so that you can expand your knowledge about your spiritual coaching practice. Make time to attend conferences and join various seminars to improve the quality of service you provide through your spiritual coaching business. The best spiritual coaches always seek learning and new opportunities.
How do I start a spiritual coaching business?
Take time to know the industry and the demand for spiritual life coaches. If you have the passion for it, then make sure you become a certified spiritual coach. Make sure you also know the business side of things, such as choosing the right legal structure for your business, naming it, and employing marketing strategies.
You must also establish a coaching agreement and market your services to potential clients.
How long does it take to become a spiritual coach?
It depends on your level of expertise by the time you decide to become a spiritual life coach. It will also depend on the length of the certification program that you signed up for. Some will take 2 months while others can be as long as 8 months.
The time-consuming process of earning your spiritual coach certification will prove valuable, however, because you can leverage it to gain the necessary expertise and skill to succeed in spiritual coaching.
Once you have your certification, you can follow the steps outlined above on how you can set up your business to legally operate.
Who can become a spiritual coach?
Anyone can become a spiritual coach, as long as you have the interest and passion for helping others achieve a successful spiritual life. As a coach, you must also have a successful spiritual life and know how to harness your inner voice to teach clients to tap into theirs.
How do spiritual coaches get clients?
The first thing you do is to hone your coaching skills. Get a spiritual coach certification from an accredited coaching program. This will equip you with the proper training and knowledge to start your own coaching business.
Over time, build your credibility by continually seeking new knowledge and learning. Join a training program to expand on your professional certification and excel in your coaching practice. The more clients achieve success from your service, the more they will refer you to the people they know.
Focus on building credibility first and then the clients and financial freedom will follow in this career path.